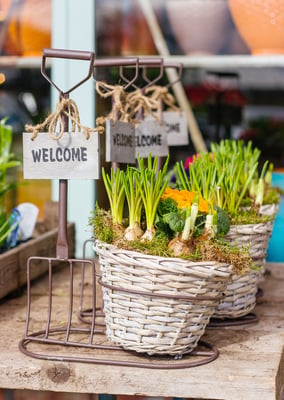 Let's face it: We can chat all we like about hot snack trends and market growth, but without the right merchandising, foodservice operations can be left out in the cold. While we can chew the fat about wellness snack trends, unless we bulk up our merchandising, we could be putting the bottom line at risk of thinning out. And before they can feed the seemingly endless millennial snack appetite, even the best-stocked foodservice operators must find ways to effectively merchandise the products millennials hanker for.
Merchandising can bring a lot to the table for convenience stores that want to make the most of their sales potential. C-store operators are optimistic about their snack sales for 2017, with 73.5% of retailers surveyed expecting their dollar sales for salty snacks to increase, and 71.4% of retailers anticipating sales growth due to increasing demand for better-for-you options and jerky.1
And why not? Last year, salty snacks, including potato chips, tortilla chips, pretzels, ready-to-eat popcorn, nuts and seeds experienced an estimated 4.3% growth in total industry dollar sales, and this year's forecast calls for a 5.7% increase.1 Alternative snacks such as meat snacks and better-for-you, energy, protein and granola bars have seen strong growth over the past few years and is expected to increase by 4.7% in industry dollar sales.1
The right merchandising strategy and product placements can help convenience stores actualize and even help surpass sales forecasts. So how can c-stores and other foodservice operations score an "A" for merchandising? Let's start with a "b" for "basics."
Convenience is King
As the NACS (National Association of Convenience Stores) notes, "Convenience stores offer speed of service to time-starved consumers who want to get in and out of the store quickly. These shoppers recognize this channel of trade for its convenient locations, extended hours of operation, one-stop shopping, grab-and-go foodservice, variety of merchandise and fast transactions."2
What's more, nearly nine in 10 (85%) of millennial c-store foodservice customers come in at least once a week,3 making them an especially valuable target demographic. As a result, c-store and other foodservice operators may want to consider the following tips:
Appearance and first impressions count: How your business looks at first glance (ideally neat, tidy, well-lit and easy to navigate) is your first form of merchandising. It can play a pivotal role in getting customers in the door and having them return.


Make sure your store feeds the need for speed and nutrition, especially among millennials who gravitate to grab-and-go and better-for-you options. Your store should merchandise and flow in a way that makes it easy for customers to zero in on what they're looking for, and get in and out fast.


Seeing is believing: Make sure customers (and potential customers) can clearly see the inside of the store through the windows, and get an idea of the range of merchandise, with the products on the shelves clearly visible and priced.
Give customers a sensory experience: A retail merchandising strategy featuring experiential marketing could be a powerful driver of sales. Giving millennials a chance to try new foods that reflect their preferences (bold, adventurous flavor profiles with natural, nutritious ingredients) can be a great attention-grabber. Even the scent of a fresh pot of coffee could perk up sales, especially since 64% of American adults are coffee drinkers.4
Quality over quantity: Instead of cramming the selves, rotate products, keeping in mind that a good display helps showcase products at their very best. Spotlighting different products from week to week could also help boost sales and repeat traffic. Just be sure to keep track of stock levels to avoid running out of popular items.
Brands are a big deal: 53% of c-store foodservice consumers says a brand-name ingredient could increase purchases -- a number that jumps to 61% for millennials.3 So be sure popular snack brands are prominently displayed to help maximize sales.
With nearly nine in 10 c-store operators surveyed citing foodservice as a strategic priority,3 a methodical, well-planned merchandising strategy to help ensure optimal sales makes sense as a top priority as well. As Donna Hood Crecca, associate principal at the market research firm Technomic, explained regarding c-store operators' view of foodservice: "The overwhelming majority of operators are saying, 'Yes, this is incredibly important, and we're investing in it.' But that investment varies from operator to operator."3
Any plans to use merchandising more effectively to boost the bottom line at your foodservice establishment? How much thought and effort do you give to displays and product assortments?