Posted in Technology on September 25, 2017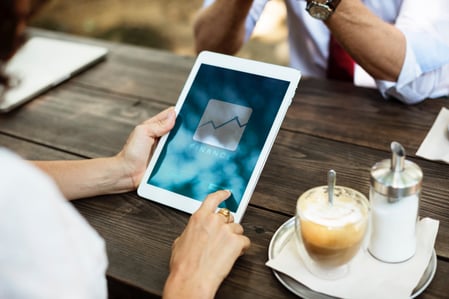 More and more restaurant operations are serving up loyalty programs to help drive sales and build customer loyalty.1 As technology-driven innovations such as app-enabled takeout transform the foodservice industry, restaurant loyalty programs are experiencing a surge in popularity worldwide.1

In a poll last year of 6,500 internet users in eight countries, multinational computer technology company Oracle found that 65% of respondents in the U.S. belonged to foodservice loyalty programs.1 The popularity of such programs was highest in respondents from the States, with Brazil (64%) and Mexico (62%) close behind.1 In Great Britain and Australia, more than half of consumers surveyed said they were foodservice loyalty program members.1
Global consumer demand for foodservice loyalty programs seems to be spurring restaurant owners and marketers to step up their investments in technology systems that make loyalty rewards possible. A June 2016 Hospitality Technology survey showed that loyalty programs were the top customer experience tool among restaurant executives surveyed.1

A Few Hiccups: Loyalty Program Challenges and Solutions
While consumers may be eating up foodservice loyalty programs, there is some food for thought to consider in the rush to create one for your restaurant operation. Bear in mind that having a membership isn't the same as actually using it. Consumers may sign up for a loyalty program, but unless it delivers sufficient value, it can easily wind up forgotten.
According to a March 2016 survey of internet users by Facebook IQ, participants consider taste, service and price to be key factors in their decision to be restaurant brand loyalists and repeat customers.1 Restaurant and foodservice operators should view loyalty programs as a valuable marketing channel to amplify and extend these attributes, rather than a substitute for them.

Oracle's research underscores the importance of clarity in communicating the value loyalty programs offer. 46% of U.S. respondents said they don't see the value in joining because they don't visit the same restaurants enough.1 40% felt uncomfortable with supplying the personal information required to join, and 35% found the rewards simply didn't interest them.1 Ideally, loyalty program memberships should provide clear, tangible incentives for repeat visits, inspire trust and encourage engagement with the consumer.
Perks that Work: Top Loyalty Trends
Not all foodservice loyalty programs are created equal. Personal finance and consumer savings expert Andrea Woroch advises consumers to seek out perk-rich programs that offer free dishes, VIP treatment, coupons and other benefits without charging a fee.2
These programs make membership pay off, prompting consumers to keep track of their points and sign up for automatic updates on the restaurant's app. "If you're planning to go out for lunch or dinner," Woroch urges consumers, "be sure to check your rewards account first to see if you have any freebies that are about to expire."2 (Be sure to refer to our previous post for insight into the millennial appetite for foodservice rewards and promotions.)
Here are 6 loyalty programs singled out for their rewards by Women's Health:2
TGI Friday's: The point-based system gives members a point for nearly every dollar spent. Perks include a coupon for a free treat like chips and salsa at every visit, Jump the Line Passes for priority seating, free treats and a free dessert during the member's birthday month.
California Pizza Kitchen: Pizza Dough Rewards members receive $5 toward their next bill every time they spend $100, a small plate worth up to $6, and a free dessert on their birthday.
Subway: Consumers register their Subway gift card to earn one point per dollar spent, a free birthday dessert and 25 points at sign-up. 50 points can be redeemed for a six-inch sandwich; 75 points for a footlong sandwich or chopped salad.
Dunkin' Donuts: DD Perks members receive a free beverage at sign-up, another free one on their birthday and a free any-size beverage for every 200 points accumulated. A preloaded card earns five points for every dollar spent.
Starbucks: Consumers register a gift card for two stars per purchase. Upon joining, they receive a free birthday treat and in-store refills. After earning 125 stars, they're rewarded with a free food or beverage item. Upon accumulating 300 stars, they hit Gold Status which entitles them to monthly double-star days.
Auntie Anne's: Members earn a free pretzel just for making their first purchase, receive 10 points for every dollar spent, and get their next free pretzel when they've accumulated 300 points.
Looking for ways to sweeten the deal for consumers and drive sales? Learn how we can help make loyalty programs more financially rewarding for your restaurant or foodservice operation. Reach out to us below for a prompt response.