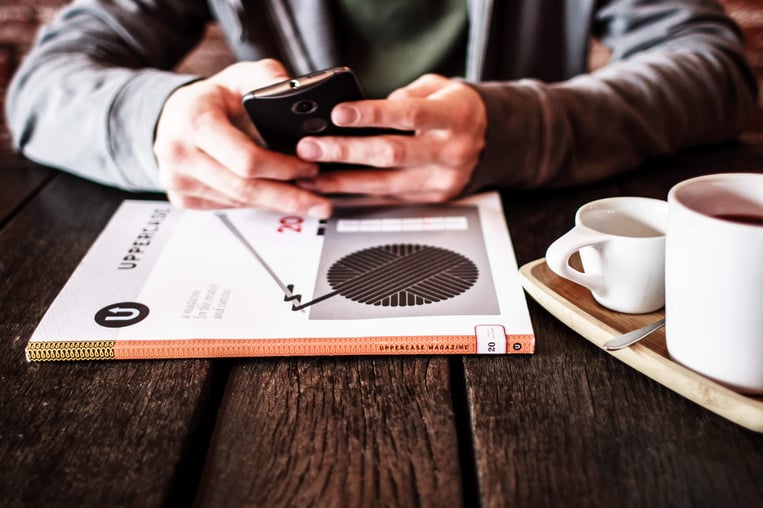 With the rise of social media and devices that keep us connected 24/7, the sumptuous smorgasbord of food promotions has blown up into a full-out feeding frenzy for operators and consumers. And with consumers becoming more and more accustomed to expect digitally disseminated deals across industries, it's no wonder.

Shopular reported that 46% of people surveyed made a purchase by a mobile app over the course of a week, while only 14% had never made a purchase from their mobile device.1 And Nielsen cited 55% of smartphone shoppers using a mobile coupon in Q4 2015.2

Food promotions bring a lot to the table in terms of customer engagement and loyalty. As we explained in a previous post, promotions can be powerful sales tools for the digitally savvy. Promotion-hungry millennials may eat them up, but not all promotions are created equal. Getting a handle on what's working and what isn't—and understanding why—can help you avoid promotional pitfalls and tap into successful trends.

While the digital age has made food promotions more accessible and plentiful, some things remain the same, like the importance of value. Statista cites 51% of survey respondents being motivated by a "buy one, get one free" promotion to visit or order takeout from a restaurant.3 But how do you turn a one-off promotion into ongoing customer loyalty?

Kick-App Rewards Programs

The consumer's insatiable appetite for the proverbial good deal keeps food operators on the hunt for creative and effective ways to catch attention and deliver greater value. This emphasis on combining old favorites with new technology has resulted in a kind of perennial-meets-millennial approach to food promotions. Reward-program apps, often supported through multichannel marketing (online and print advertising, email, social media and broadcast), have been popularized by major brands. While the initial hook is typically a free incentive, it's the promise of ongoing value, perks and promotions that keeps consumers engaged.

Even without the resources of a national chain, foodservice operators can boost engagement, sales and loyalty with a reward program. But to implement one, a point-of-sale system may be the most practical and efficient way to go. POS systems are highly effective at collecting and analyzing data—exactly what any rewards program needs to measure its impact. Given the popularity of the rewards program trend, it may be surprising that 63% of restaurants don't have a POS system in place4—which is problematic if you want to tap the millennial market. Not only are 96% of millennials using reward programs, but the following breakdown underscores how invested this coveted demographic is in the digital experience of an app:4
40% of them use an app as the preferred way to identify themselves as members.

36% of that subgroup want to review rewards balances.

29% want to view menus and prices.
Here are a few tips to help you leverage millennial rewards mania:
Mind your margins:

Strike a balance between monetary rewards with exclusive events, special dinners, support for a popular cause, and other incentives that won't chip away at your bottom line.

Solicit feedback:

Encourage members to help you serve them better by inviting them to post comments and recommendations on your Facebook and Twitter accounts.

Keep 'em engaged:

Respond to feedback, adjust accordingly and provide a steady stream of incentives, points, perks, etc. "Gamifying" rewards—enabling customers to accrue points over time for taking actions—can be a great way to increase participation and retention.

Go mobile:

Millennials are the mobile-first generation, so be sure your rewards program features an app that allows them to earn, track and redeem rewards on their smartphones or tablets.
Avoid Promotional Pitfalls

Worried you might invest in a rewards program that falls flat? Justin Guinn, a market researcher at Software Advice, compiled poll results that provide valuable insight into what causes millennials to quit rewards programs. Top among the reasons were rewards not valuable enough (59%), discounts not high enough (57%), and rewards took too long to accrue (50%).5 Which brings us back to the pivotal importance of value. Guinn also cites these results as an example of why actively listening to millennial customers is a must.
How are you planning to satisfy the millennial appetite for food promotions to grow your business? Fill us in below.
1 Shopular, Mobile Shopping in 2015 (press release), Dec. 29, 2014, http://www.prweb.com/releases/2014/12/prweb12417041.htm
2 Nielsen, Shop 'til They Drop ... or at Least Unitl Their Thumbs Hurt, May 10, 2016, http://www.nielsen.com/us/en/insights/news/2016/shop-til-they-drop-or-at-least-until-their-thumbs-hurt-getting-to-know-mobile-shoppers.html
3 Statista, Promotions influencing decision to visit or order takeout from a restaurant 2013, http://www.statista.com/statistics/256565/promotions-influencing-decision-to-visit-or-order-takeout-from-a-restaurant/
4 Cansler, Cherryh, "Researcher: Loyalty platforms a must for millennials," Fast Casual, Jan. 27, 2016, http://www.fastcasual.com/articles/study-loyalty-platforms-a-must-for-millennials/
5 Guinn, Justin, "5 Tips for Successful Restaurant Loyalty Programs That Target Millennials," Software Advice, http://www.softwareadvice.com/resources/5-tips-for-restaurant-loyalty-programs/