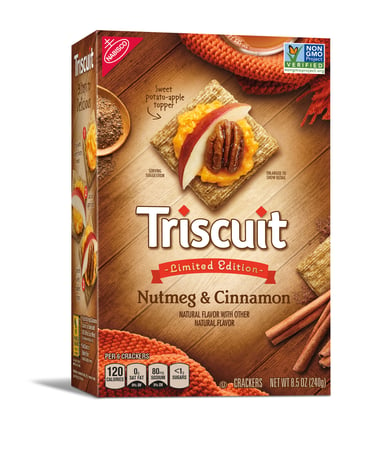 Pumpkin spice sure is nice, signaling the start of the holiday season and boosting business for foodservice operators across America, where the love affair with the perennial fall flavor seems to pile up sales like so much foliage.
Nearly four out of 10 U.S. consumers (37%) surveyed by the research firm Nielsen purchased at least one pumpkin-flavored food item in 2015, when sales reached $361 million, surpassing 2011 sales by 79%.1 Forbes reported that the pumpkin spice industry picked up in excess of $500 million in that year alone.1
The obsession with pumpkin spice and its ability to drive a higher check average extends far beyond the States for major foodservice brands. As the company's most popular seasonal concoction, Starbucks' pumpkin spice latte is a huge seller both domestically and internationally, with an 11-year streak that spans nearly 50 countries.1
Brewing Up Business: Pumpkin Spice Gives Sales of Java a Jolt
September tends to be the fourth- or fifth-busiest month for Starbucks, due in part to the limited-time availability of the pumpkin spice latte, which helps hold sales steady throughout the fall.2 Available until the end of the year, the signature beverage is instrumental in driving a steady month-over-month increase in sales that culminates in December.2 It even has its own hashtag, Instagram and Twitter account1—ideal for expanding its reach deeper into the millennial market.
Pumpkin-flavored coffee perked up sales to a height of $32.7 million in 2015, when it became the third-best-selling pumpkin product, behind cream ($47.9 million) and pie-filling ($134.8 million).1 Other leading brands have joined the fray, resulting in a broad spectrum of pumpkin spice offerings, from OREO Cookies and belVita Breakfast Biscuits to cereal and cough drops.1
Will Overexposure Leave Consumers Cold?
While sales of pumpkin and pumpkin spice items have surged to $414 million over the twelve-month period ending July 29, 2017, according to Nielsen, the fall foodservice craze may be cooling down.3 Sales are still increasing year to year, but at a downward trend, rising only 10% in 2015 and 2016.3
Part of the problem may be that pumpkin-flavored products start crowding the shelves earlier each year, appearing in mid-summer and sparking a backlash to the glut. Dragging out its availability can cause the flavor to fall into disfavor and lose its time-sensitive appeal. While the temptation may be strong for manufacturers and foodservice operations to get a jump on sales by introducing seasonal products sooner, the risks as well as the rewards should be weighed.
Elizabeth Webb, an assistant professor of marketing at Columbia Business School, summed up the dilemma: "The question is whether companies are effectively moving forward a spike in sales or sustainably increasing sales over a longer time window. Move it forward too much, and you risk the same association people have with Christmas creep—that it's a greedy ploy to take advantage of the consumer."3
The Maple Flavor Foodservice Trend Starts to Stick
Market saturation seems to be putting the magic of pumpkin flavoring in jeopardy and pushing it to a tipping point. As Liz Dunn, founder and CEO of brand analysis and strategy firm Talmage Advisors put it: "Pumpkin spice has been a kind of moment that consumers have coalesced around—it fit with how the consumer is shopping and sharing these days, creating social currency. But now it seems like it might be beating a dead horse a little bit."3
According to Jenna Layden, a Whole Foods product development team member, the mounting popularity of maple is making it a contender to claim the mantle of favorite fall flavor.4 In addition to being an alternative to traditional sweeteners like cane sugar, maple complements other seasonal flavors like gingerbread, generating a level of interest on par with pumpkin spice five years ago. "We have seen, for the last five years an increase in product launches with maple the trend is growing," Layden said.4
From maple pecan cupcakes to maple jerky to maple bacon potato chips, there's a new flavor finding favor with consumers this fall.
How are you taking advantage of seasonally flavored snacks and desserts to spice up sales and sweeten business? Want to learn how we can enhance your product selection with popular limited-edition snack options like Triscuit Nutmeg and Cinnamon (another fall flavor profile to rival pumpkin spice)? Give us your feedback below.