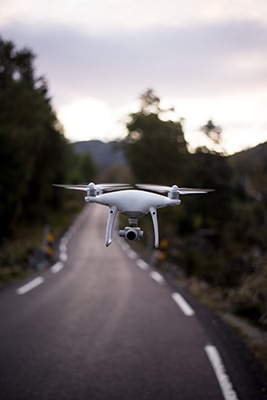 Renowned as a revenue engine responsible for blazing a trail of profits at a time when onsite traffic seemed to stall, delivery may be gearing up to go into overdrive. According to the foodservice market research and advisory firm Technomic, off-premise orders generate 44% of all restaurant sales, and a quarter of those are delivery.1
Industry insiders agree on the power of delivery to propel growth. "The off-premise component has been primarily responsible for industry growth over the past decade, and it won't be decreasing into 2018 and beyond," said Hudson Riehle, SVP of research and innovation services for the National Restaurant Association.2 Dunkin' Donuts CEO Nigel Travis dubbed delivery "the holy grail in the next few years."2 And Jeffrey Amoscato, VP of supply chain and menu innovation for Shake Shack, declared: "Delivery is the biggest disruptor for our business."2
Consumers are expressing their enthusiasm loud and clear through sheer demand, driving the growth of third-party delivery at a rapid pace. Doordash increased its presence in U.S. cities from 17 in 2016 to 650 in 2017, extending its reach from 6,200 restaurants to 54,000.3 Postmates expanded from 107 to 203 U.S. cities to double the number of restaurants it serves from 3,000 to 6,000.3 And UberEats expanded from 10 to 45 cities and 1,000 to 8,500 restaurants.3
With consumer spend up 23% year over year though Q3 2017,4 consumer demand seems poised to continue to fuel third-party delivery growth. Technomic survey results show that millennial consumers are nearly two times more likely to find third-party delivery appealing than older consumers (41% compared to 22% of baby boomers).5
Consumer demand is also fueling traditional delivery. Think: Panera's push to expand delivery to 35%-40% of its locations last year and the chain's fleet of 10,000 delivery drivers.3 Traditional delivery even outpaces third-party among quick service customers surveyed (39% versus 21%).4
International Flights: Foodservice Drones Now Arriving In the U.S. and China
Opportunity knocks more than ever, with 40% of consumers surveyed saying they'd like to use restaurants more in their daily lives.5 So how can delivery make foodservice even more accessible and convenient?
While foodservice delivery seems to be flying high, soon it may be literally. The world's largest food-delivery platform, UberEats, has a new trial program underway in San Diego to deliver food by drone in five minutes.6
As part of a broader initiative sanctioned by the federal government for a cadre of leading tech and delivery companies, including Alphabet, Intel, FedEx and Qualcomm, the program elevates UberEats' ability to pay off its promise of prompt delivery in a big way. "Push a button and get food on your doorstep," is how Uber CEO Dara Khosrowshahi described the program.6
Drones not only offer the potential for exponentially shorter wait times, but savings on labor costs associated with manned delivery.
Given sky-high demand for increasingly greater speed, companies and operators are under pressure to go above and beyond, as drones do in the most literal way. As Khosrowshahi put it, "Uber can't just be about cars. It has to be about mobility. It's my personal belief that a key to solving urban mobility is flying burgers, in any city. We need flying burgers."6
In China, Alibaba's online meal delivery service Ele.me has government approval for drone deliveries in Shanghai's Jinshan Industrial Park, with an estimated delivery time within 20 minutes.7
For more insights into the delivery foodservice trend, be sure to refer to our previous post. To learn how our trusted brands and deep expertise can help your company or operation reach new heights of efficiency and profitability, reach out below.
1 Wirth, Sara Rush, How is Delivery Disrupting Business as We Know It? Technomic, 2017, p. 1