Posted in Breakfast on November 9, 2021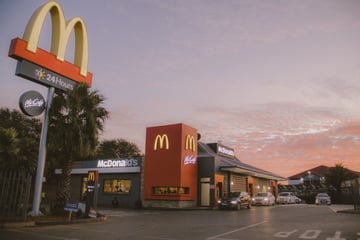 Consumers these days are hungry for more than food. They want foodservice operations to offer generous portions of goodwill along with good eats, and those that neglect to take action on behalf of shared values and high-profile causes are likely to leave a bad taste in the mouths of their customers.
In fact, 62% of foodservice consumers surveyed—more than 6 out of 10—consider "similar values" a determining factor in where they decide to eat, according to the market research firm Technomic.1 As a result, foodservice operations are being called upon to join consumers in becoming catalysts for change and serve not just food but the common good.
The need to strike a balance between food that tastes good and acting in good taste presents operators with a pivotal opportunity. "Food, drink and foodservice brands can act as facilitators that help consumers become part of the change they want to see in the world," reports the market data and analytics company Mintel, which identified making a difference as a key trend in 2021.2 "Brands will draw on their resources and reach to organize consumers to take action in local and global communities."2
McDonald's and SONIC Drive-In Give Educators a Taste of Gratitude
As a gateway to economic advancement and a center of community life, local public schools have become a flashpoint for charitable outreach by restaurant brands. To show their appreciation to neighborhood educators, McDonald's franchisees offered all teachers, administrators and school staff who show their work ID free Thank You Meals during breakfast hours from October 11-15.3
Served in a Happy Meal box, these free morning meals consisted of choice of breakfast sandwich and beverage, plus hash browns. "Together with our owner/operators, we're proud to serve the people who make our communities a better place, and this is an important time to say thank you to some of our everyday heroes," said McDonald's USA President Joe Erlinger.3

Last year, the fast-food burger giant provided 12 million Thank You Meals to healthcare personnel and first responders.3 This year, McDonald's opted to make the meals available to educators and recognize their hard work and dedication "in a way only McDonald's can."3
SONIC Drive-In partnered with education nonprofit DonorsChoose to donate $1 million for teacher projects at public schools nationwide. From September 27-October 24, SONIC fans could vote in the 13th annual Limeades for Learning Fall voting campaign to determine which projects should receive funding for learning supplies.4
What's more, the chain's customers would earn a code to place an extra vote on LimeandesforLearning.com each time they ordered through the SONIC app or website.
"In a year when supporting public schools is more important than ever before, we hope our guests will once again join us in celebrating our teachers and rewarding them for their creativity and inspiration in the classroom," said SONIC Drive-In Chief Marketing Officer Lori Abou Habib. "Since launching the Limeades for Learning program in 2009, we've been able to donate more than $19 million to support over 36,000 public school teachers, and we look forward to working with our guests to make even more of an impact this fall."4
At Mondelēz International Foodservice, we believe in not only making menus and margins better, but also in making the world better too. We're proud of the community programs we've helped fund around the globe through the Mondelēz International Foundation. To learn more about how we're making a difference, check out our Fact Sheet.
To explore menu solutions from our acclaimed chefs using trusted ingredients from our portfolio of popular brands, check out Culinary Center or reach out below.
1 Technomic, 2021 Midyear U.S. Trends Update
2 Mintel, Global Food and Drink Trends 2021
3 Press Release, "McDonald's USA serves up free thank you meals to educators nationwide," Nation's Restaurant News, Oct. 8, 2021