Posted in Technology on October 3, 2023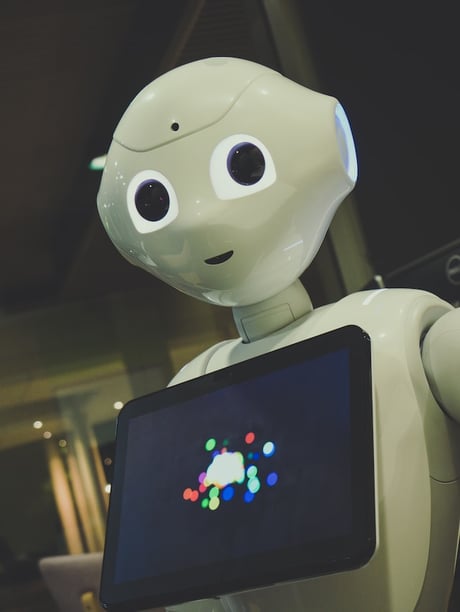 Stepping up to the plate when it comes to determining how to integrate artificial intelligence into your foodservice operation is a smart move. Fact is, on the most basic level, A.I. serves up opportunities to boost efficiency, productivity and creativity.
According to the market research firm Datassential, 77% of consumers surveyed are open to trying A.I.-generated dishes or products.1 Without the right input, though, A.I. may create recipes that veer from the mark, so the technology requires human direction to hit the sweet spot. But A.I. can be invaluable as a time-saving source of culinary ideas, inspirations and iterations for testing menu enhancements and limited-time offers.
Humans and A.I. working together is already proving to be a revolutionary recipe for success. From Subway's new smart fridges to Panera testing order-taking A.I. engines at drive-thrus, artificial intelligence is having a real impact.1 Datassential itself uses a machine learning platform, Haiku, to forecast menu penetration for foods and flavors four years into the future.1
Dodo Pizza, a popular gourmet pizza restaurant in Dubai, credits ChatGPT as its secret sauce for creating deliciously inventive specialty pizzas. Having savored success with a series of 29 A.I.-curated pizza concepts, including lamb kofta on a thin base and topped with a sauce made of tahini and za'atar, Dodo's Brand Chef Spartak Arutyunyan has come to rely on ChatGPT for menu diversification.
"After ChatGPT appeared, I got to try some really great combinations," he said. "This game-changing A.I.-tool did inspire me to make braver experiments, mix Arabic flavors with European-style food."2
Hot on the heels of ChatGPT, ChefGPT ("Your Personal Chef," as the site states3) appeared specifically for recipe curation and creation. Designed to ensure people "never worry about what's for dinner again,"3 the platform generated over 35,000 recipes for 40,000 users in two weeks after launching and currently boasts "100,000+ dinners saved so far."3

At your service: Robotics bring solutions to the table
In the age of artificial intelligence, not only is A.I. coming up with recipes; the technology is increasingly used to cook them as well. From Flippy, the world's first A.I.-powered fry cook, to Nosh, the home-cooking robot chef capable of preparing over 200 dishes, to P-Robo, the automated pasta chef that cooks up to 90 meals an hour, robotics are reaching new heights of efficiency and versatility.
"The culinary industry is experiencing a seismic shift as A.I.-driven robot chefs revolutionize the way we prepare and serve food," reports Jumpstart, an innovation-focused news source for Asia's entrepreneurial ecosystem.4 "With their advanced sensors, automated processes and ability to handle complex recipes, robot chefs are making cooking more accessible and efficient, while also delivering consistent quality. As more and more restaurants adopt these machines, we can expect to see further innovations and advancements in the culinary industry."
One thing we don't need A.I. to predict: its rapid growth. From agriculture to marketing, food safety to menu innovation, we can expect an ever-lengthening list of ways artificial intelligence will revolutionize the food industry.
For more on the impact of A.I., be sure to read our previous post, "Artificial Intelligence Gets Real: How A.I. Is Transforming Foodservice." For inspired ideas and custom menu solutions from the world-class chefs at Mondelēz Foodservice, simply reach out below.
1 Datassential, Foodytes: 2023 Food Trends
2 Pedler, Taryn, "TASTE OF THE FUTURE Restaurant uses AI bot ChatGPT to create RECIPES for its pizzas – what it came up with is incredible," The Sun, February 24, 2023
3 ChefGPT
4 Singh, Nidhi, "Meet the Popular AI Robot Chefs Redefining Cooking," Jumpstart, April 25, 2023