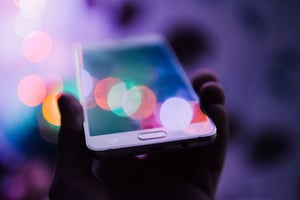 The foodservice industry seems bound to take its taste for tech to new heights in the new year. Given the insatiable appetite of the millennial dining market for ever-greater speed and convenience, restaurant operations are poised to indulge in a feeding frenzy on the latest foodservice tech trends.
Escalating labor costs and turnover rates are likely to contribute to the urgency of technological innovation as tech advances offer faster service, greater order accuracy and a more interactive experience for young consumers weaned on digital conveniences.
The pace of technological change has been so rapid and its reach so extensive, restaurant operations are reinventing themselves, according to Hudson Riehle, senior vice-president of the research and knowledge group at the National Restaurant Association.1
"The basic definition of what constitutes a restaurant in America today is changing," said Riehle pointed out.1 "As the industry continues to move to a greater portion of off-premises sales, the business model of a traditional restaurant is going to change for a lot of these new entrants."1
"Virtual restaurants," kitchen-only operations where food is prepared solely for delivery, are a prime example of how tech is transforming the industry. Demand for chef-prepared dishes remains strong, but the growing popularity of enjoying them at home is causing delivery and takeout to shift into high gear.1
As a result, virtual restaurants are opening across the country—a trend likely to grow in 2019 and beyond. "Sixty-three percent of all restaurant traffic is off-premises, and that proportion has increased as the years have passed."1 The steady growth of takeout and delivery makes it reasonable to conclude that the off-premises market "only becomes more important over the decade ahead."1
Tech on Target to Drive Off-Premises Sales Higher
The top 2019 tech predictions of the editors of Nation's Restaurant News veer toward delivery as well. As mounting labor pressures cause the industry to adopt more automated approaches to business, they expect self-driving cars to a become an increasingly prevalent form of automation in foodservice.2
The editors underscore Domino's pilot program for self-driving cars and Pizza Hut's mobile automated kitchen as cases in point.2 They also foresee robot technology replacing human interaction on premises. "With minimum wage on the rise," they assert, "expect to see more robots and self-serve machines acting as servers, cooks and bartenders next year."2
Drones will be a differentiator in the crowded delivery space, they predict, with Uber and other forward-thinking companies developing drone delivery systems.2 And apps, which have played a central role in the growth of the off-premises market, will be leveraged more and more to build brand loyalty and buzz.2 (Think Panera Bread's app-driven, delivery-only Bacon Mac & Cheese, available for a limited time last year.2)
Restaurant consultants Baum + Whiteman have also weighed in on the widespread ramifications of tech development in 2019: "Face-recognizing front desk automatons; robots delivering meals and laundry to hotel rooms; AI-powered ordering systems replacing waiters and food store cashiers; fully automated restaurants, hotel front desk staffs reduced to a single troubleshooter … the bots are here."3
At Mondelēz International, we understand the link between tech and your success. Tap our culinary expertise and top brands to help your foodservice operation take full advantage of the latest tech advances. Connect with us below or use our Contact Us page now.
3 Baum + Whiteman,
2019 Food and Beverage Trend Report,
2018. Downloadable
here