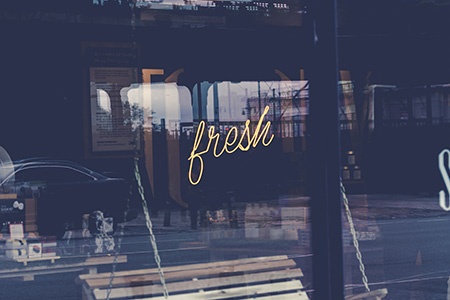 Small is a big deal when it comes to foodservice operations these days. Just as consumers are gravitating toward locally grown, farm-to-table food options, many are choosing to patronize locally owned eateries that offer authentic cuisine and Instagram-worthy experiences. As Darren Tristano, chief insights officer at the foodservice research firm Technomic explained: "This really seems to be the dawning of the era of the independent. The independents and small chains are now outperforming. The big chains are now lagging."1
As free online marketing platforms such as Yelp Inc. help raise the profiles of independents, major chains are yielding ground to these millennial-savvy upstarts. The foodservice industry research firm Pentallect Inc. projects a 5% growth rate for independents through 2020, compared to 3% for chains.1 And while sales at the top 500 U.S. chains rose 3.6% last year, the industry as a whole saw larger gains of 3.9%, according to Technomic data.1
Given the growing popularity of independent restaurants, it's no wonder market research and analytics firm Mintel predicts co-op cuisine will be a core foodservice trend for 2018. Small restaurants are thriving thanks to their cost-efficiencies and nimbleness in comparison to large chains. As a way to mitigate the still-high costs and risks associated with opening an independent operation, co-ops are the next-generation business that lets operators join forces to "try before they buy" into a full-scale establishment.
More and more chefs are turning to food incubators like Baltimore's R. House and FoodWorks in Brooklyn, N.Y. to test and refine concepts before launching a brick-and-mortar restaurant.2 The need for shared spaces as launch pads has helped drive the rise of food halls, which have become so prevalent across the country that one in 10 U.S. consumers has ordered from one.2
Pop Go the Sales: Pop-Up Restaurant Operations on the Rise
Pop-up eateries have become another popular way for restaurants to test concepts, offering unique physical spaces in which to surprise and delight consumers and stand out from the clutter. Mintel cites a number of examples of the pop-up phenomenon spreading across America, from Eataly's rotating pop-up concepts with seasonal or regional Italian cuisine to a third-party poke bowl restaurant in Chicago called Pokē Bowl Co. from Whole Foods.3
A pop-up can pique consumer curiosity and generate social media buzz simply by being a limited run in an unexpected or unusual location, providing a fertile testing ground for menu innovation. With over half of Americans considering themselves to be foodies and 79% of consumers open to trying new types of cuisines,3 pop-ups set the stage for bold culinary expression and experimentation.
Pop-ups may be short on risk, but to help ensure success for the long haul (and even for limited-time offers), it may be prudent to turn to trusted brand-name ingredients to balance the unproven with the tried-and-true. Technomic data shows that 85% of consumers surveyed (90% of millennials) agree that brand-name ingredients influence their dessert purchases at restaurants to some extent.4 As a brand name, OREO takes the cake. Fifty-three percent of millennials find OREO appealing as a dessert ingredient, making it their top choice.5
Any drawbacks that you think could burst the bubble of pop-up operators? How would you test a new restaurant concept while controlling costs? Share whatever pops into your head below.
1 Patton, Leslie, "Mom-and-Pop Joints Are Trouncing America's Big Restaurant Chains," Bloomberg (2017, May 16). Retrieved from https://www.bloomberg.com/news/articles/2017-05-16/mom-and-pop-joints-are-trouncing-america-s-big-restaurant-chains
2 Topper, Amanda, Foodservice Trends 2018 (2017), Mintel, at p. 3
3 Topper, Amanda, at p. 4
4 Technomic, Dessert Consumer Trend Report (2017), at p. 82
5 Technomic, at p. 83