Posted in Millennials on June 26, 2017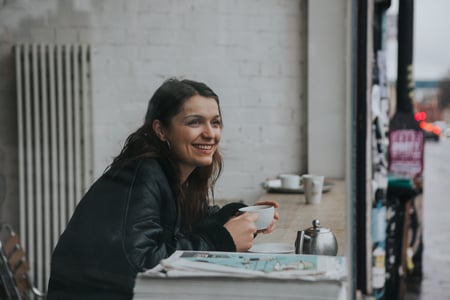 With the global market for snacks expected to reach $138.2 billion by 2020 -- a significant jump from $94.5 billion in 2015 -- the snacking industry seems poised to grow stronger and more vibrant.1 And with 94% of Americans snacking at least once a day, it's easy to see why we should expect the snack fest to continue.2
As if ingrained within U.S. consciousness, snacking is a part of our cultural DNA. While it never seems to get old, it continues to evolve with the changing demands and demographics of the snacking culture and marketplace.
At the forefront of the industry's meteoric growth is America's largest demographic group. Millennials are the consumer cohort most likely to snack, and one in four is considered a "Super Snacker" who snacks four or more times a day.2 But as millennials age, their snacking habits and preferences evolve, and their impact on snacking trends and the foodservice industry changes.
A Feast of Cultures, Ages and Stages

According to the market research firm the Hartman Group, the millennial cohort now ranges from 19 to 37 years of age, with most having left their teenage life stage years ago.2 They have progressed into later life stages (college years, young adulthood, parenthood, etc.) which impact how they live and what snacks they choose.
Ethnically diverse, with culinary frames of reference that span many different cultures, they remain a driving force behind snack trends that gravitate to globally inspired flavor profiles. Their diversity can be expected to continue to propel demand for authentic, international culinary experiences and encourage experimentation with a varied range of ingredients. Only 37% of millennials enjoy classic American cooking, compared to 52% of Gen X and Baby Boomers.3
However, the Hartman Group reports that millennials without children are the most interested in global cuisines.3 Progressing into the busy parenthood life stage, where foodservice speed and convenience become more urgent, shifts the millennial focus from the adventurous to the practical.
Well-being concerns also become more important during the parenthood stage and millennial parents are educating their children to make smart choices. 69% of millennial moms say their children understand that some snacks are better for them than others, while 55% are confident that their child would choose a more nutritious option when given a choice.
4
As millennial parents become more concerned about what their children are eating and more strapped for time, they may increase demand for better-for-you options that meet their families' need for nutrition and convenience.
From Full Flavor to Full Circle
The millennial cohort may have begun their food journey the way previous generations have--by picking up eating habits from parents and extended family. But as the first generation to come of age during the digital revolution, they have experienced almost unlimited exposure to wellness-oriented dietary approaches and international cuisine through the Internet and social media. This open-ended access to food information means they are both younger and wiser than their snacking predecessors.
Yet as they age, millennials tends to tend to adopt similar attitudes to wellness foods as older cohorts like Gen X and Boomers. The Hartman Group's research determined that, like older cohorts, those who have ventured out on their own are developing good eating and exercise habits. Their focus is on diets of minimally processed, organic foods with simple and recognizable ingredients.3
In what ways has your foodservice operation become older and wiser? How do you think maturing millennials will influence snack trends and menu innovation? Like snacking itself, sharing insights and opinions never gets old.
2 Huff, Skyler, The Snack Hack, FutureCast, Feb. 7, 2017