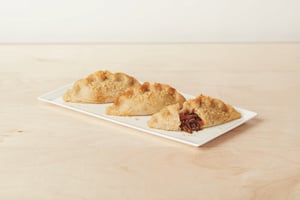 Let's face it: The foodservice business dishes out a lot of punishment for operators who neglect off-peak traffic. Margins tend to be tight, and to improve them operators need a reliable recipe for jump-starting business during slow periods. But how to drive traffic between dayparts, when operators are often starved for sales?
Technomic reports that operators are snackifying their menus with nosh-worthy items to boost between-meal and late-night business. Quick service restaurants, the foodservice research firm points out, have led the charge, "winning snackers and late-night diners with the potent combo of attractive prices and convenience."1
Now full-service restaurants are making inroads with delivery, which offers customers greater ease and convenience than drive-thrus.1 That said, cars seem to be in the driver's seat when it comes to snack consumption. Consumers surveyed order about one of every five snacks and off-peak meals at a drive-thru, and eat more than a fourth of them while driving.2
While delivery continues to rev up, it has driven only 1.5% of off-peak transactions, and carryout has carried away another 3.4%.2 Still, consumers are shifting off-peak snacking expectations into high gear.
Think Fast, Snack Smart for a Higher Check Average
The faster and easier the access to snacks, the better for the bottom line, according to Technomic. Forty-eight percent of consumers surveyed say that being able to grab the food and enjoy it on the run is a key factor in whether they partake of between-meal or late-night fare.2

Snacking is general is accelerating with the pace of modern life, as consumers find themselves with less time for traditional sit-down meals and resorting to eating smaller biters on the run.2
While 53% of consumers surveyed eat three meals a day with a few snacks in between, 27% usually skip or swap one meal with snacks every day.2
And the snack fest shows no sign of slowing down. In fact, nearly one out of 10 consumers said they intend to increase their snacking, and the percentage doubles to 18% for millennial snackers.3 With the right product mix, especially snacks with portable appeal, operators can leverage the increase in snacking frequency among young time-strapped consumers to help boost off-peak sales.
Small-Bite Menu Innovation Provides Food for Thought
The fast-casual Italian restaurant chain Fazoli's introduced Breadstick Snacks—bite-size sliders inspired by its signature garlic breadsticks—to boost off-peak traffic. "With very limited marketing, over 4% of orders now include a snack, and checks are up 9 cents. It's an easy decision [for guests] to add the snacks at these price points," says Rick Petralia, Fazoli's culinary manager and corporate chef. "And about 50% of customers are purchasing them to take off-premise during off hours."4 His three basics for a successful snack: price, portion size and portability.4
Lazy Dog Restaurant & Bar, a casual dining, multi-unit restaurant concept, offers a 12-item small bites menu that increases frequency and sales. "Customers come back more often because there are so many options," says co-founder and Vice President of Food and Beverage Gabe Caliendo.4 "They can play around and not get stuck in a rut," he says.4
With the right culinary inspiration and ingenuity, your menu could be on point to attract more off-peak customers. For innovative small-plate and quick-bite menu ideas like our Short Rib Handpies Made with RITZ Crackers, reach out below or use our Contact Us page now.
Romeo, Peter, Snacking Is Here to Stay, Technomic (2018), p.1

Romeo, p. 2

Romeo, p. 3