Posted in Promotions on October 2, 2017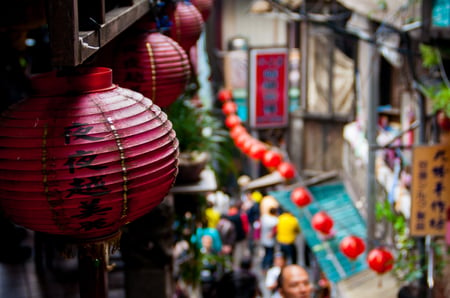 Life, liberty and the pursuit of snacking have always been a big deal in America. But Asia is rapidly becoming the land of opportunity for the foodservice industry and snack manufacturers as economic, technological and cultural transformations open markets and new business horizons.

A case in point is the Asia Pacific region. In the second offering of Food Industry Asia's Lunch Series held in Singapore last year, global market intelligence agency Mintel identified four overarching trends that it anticipates will help drive food and drink consumption in the region in the coming years.1 Gleaned from the work of more than 100 Mintel analysts with a global reach across the food, drink and foodservice industries, the trends were parsed in a presentation by Avanthi Ravindran, senior trend and innovation consultant at Mintel South-East Asia and India.1
According to Ravindran, "consumers' evolving priorities, advancements in functional formulation, and the almost inescapable reach of technology will affect food and drink."1 The following four key trends are outgrowths of these seismic shifts:1
Better-for-you gets a boost: Demand for more wholesome and nutritious options is rising in the region as consumers explore alternative wellness products and recognize the need for a more balanced diet. Vegan and vegetarian claims have been increasing, and bakery, snacks, sauces and seasonings are poised for well-being-oriented product innovations. "Companies should bear in mind that the mainstream segment is constantly expanding because more and more people are recognizing the need to be healthier, as shown in the growing interest for these type of products," Ravindran explained. "We need to continue to look for new sources and innovate."


True brand stories win customers: Consumers in the region are demanding credible, trustworthy brand stories about a product's ingredients, origin and authenticity, especially in relation to "craft," "handmade" and "handcrafted" concepts. Technological innovations like QR codes, which provide information and insight about brand integrity, are important lines of communication with the consumer. As Ravindran pointed out, "Consumers are really buying into the stories that brands are telling them: where it comes from, what is special about it, who made it and how exclusive the product makes the consumer feel. We are also seeing bigger manufacturers recognizing the fact that consumers are wanting more of these original stories within the products they buy."


Food must look appetizing: Flavor is essential, but Asia Pacific consumers want to see it as well as taste it. Mintel research shows that in today's highly visual, share-driven Asia Pacific society, foods that appeal to the eye as well as the palate tend to be popular, especially on social media, where consumers serve up a photographic feast of food posts. This emphasis on visual appeal drives menu innovation and presents branded promotional opportunities. "Going beyond this trend of eating with your eyes, we're talking about how people want to share their experiences and why they capture food," Ravindran said. "From a manufacturer's perspective, there is a lot of innovation happening with color, shape and the element of playfulness in a product, which is something that consumers want."


Changing lifestyles: As more consumers across age groups live in single-person households or eat meals alone on occasion, the need for meals and snacks for one and promotions that destigmatize solo consumption increases. Nutritional needs, price, convenience and portion size need to be tailored to the single-person trend, which is driven in part by the rapidly growing aging population in Asia. In addition, as internet penetration expands, online shopping, mobile apps and on-demand delivery are broadening consumer access to deals, full meals and specialty foods and beverages. Ravindran noted: "E-revolution such as online shopping is going to grow further in the next few years despite a slower growth curve in Asia compared to what is seen in Western markets. Growth in internet penetration will lead to further development of this trend in Asia."
Chinese Consumers Go Nuts for Wellness
In China, where snacking is frequently considered a quick-fix substitute for traditional meals, consumers are increasingly wellness-oriented, opening up the market to better-for-you snack options.2 The perceived nutritional value of nuts and seeds seems to be high among Chinese consumers. Mintel reports that 40% of urban Chinese consumers surveyed consumed more nuts and seeds compared to six months prior.2
Product launches with nuts have been on the rise in China, where 17.5% of new offerings in the two years before 2016 contained nuts, compared to 15.3% globally.2 Nuts and seeds are China's largest retail snack category, with a value of $39.3 billion. Mintel forecasts that segment growth will continue, with a CAGR of 10.7% between 2015 and 2020.2
"Chinese consumers have become more aware of the health benefits of nuts and seeds," explained Ching Yang, senior food and drink analyst at Mintel. "Now, it seems that eating nuts and seeds is no longer something to do to kill time while chatting with friends, but part of the overall pursuit of a healthy and trendy lifestyle."2
Breakfast Bar Business Rises and Shines
Nuts and seeds are part of a broader wellness movement taking hold in Asia. As two of the fastest-growing markets in the world for biscuits and snack bars, China and India present enormous opportunities in the better-for-you breakfast bar space.3 As a result, manufacturers and retailers are introducing breakfast options that not only offer convenience and satisfying flavor, but well-being value.3
To help address growing demand for breakfast snacks in Asia, Mondelēz International launched belVita Breakfast Biscuits in China in 2015. "As more Chinese are shifting to modern breakfast options," said Stephen Maher, president of Mondelēz International China, "we believe belVita Breakfast Biscuits offer a compelling benefit—nutrition, taste and convenience, delivering vitality throughout the morning."4
Find out how we can help your foodservice or restaurant operation leverage snack growth in Asia and Asian culinary influences. Submit a query below for a prompt response.