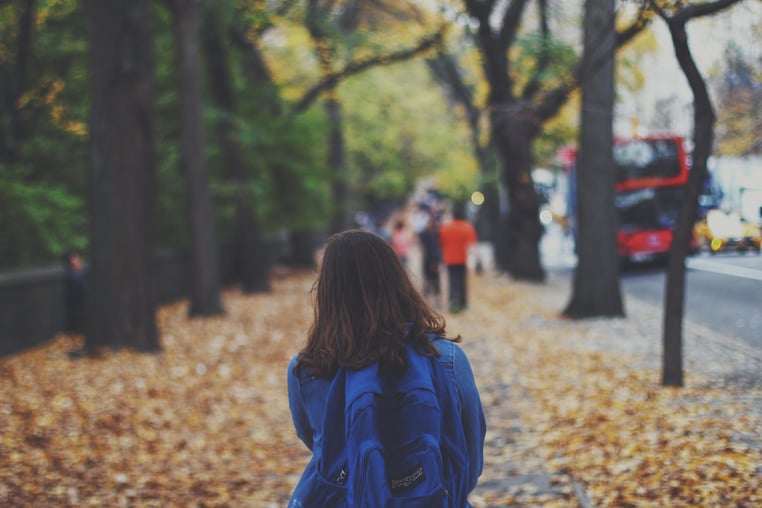 Let's face it: We could all use a little schooling when it comes to taking advantage of the opportunities for increased sales and customer loyalty that the back-to-school season presents. Providing healthy options is a hot trend across the foodservice industry, and schools are no exception to the rule.
With the introduction of federally mandated policies and a growing public awareness of the importance of good nutrition, schools have been scrambling to more fruits and vegetables and fewer carbonhydrates.1 The result has been a nationwide push, supported by a groundswell of support from parents, to combat childhood obesity through nutritious school lunch programs.
At postsecondary schools, foodservice departments are going as far as hiring full-time registered dieticians to fulfill their obligation to provide nutritious options that trim the waistline while maintaining the bottom line. At this year's National Association of College & University Food Services (NACUFS) Southern Regional Conference, the closing session focused on "practical ways and useful tools that enable colleges and universities to increase their procurement of locally-produced foods."2
Whether you're a school foodservice director or just an operator looking to reach these important market segments, you need to prep to score high marks for delicious and nutritious back-to-school snacks.
Healthy Options, Healthy Sales
While it's tempting to appeal to the school-age appetite for overly sweet and salty treats as a quick fix to help bolster sales, here are a few facts to chew on from the Snack Food Association:3
74% of consumers are trying to eat healthier.
Sales growth of healthier snacks is outpacing traditional snack foods by 4 to 1.
In another report that underscores how food that's good for kids can be good for business, the National Automated Merchandizers Association (NAMA) cited a boost in sales of up to 25% as a result of answering increased demand for healthy vending.3
Given the growing popularity and prevalence of school vending machines, they may be too important to ignore. Over the span of nine years, the number of vending machines in elementary, middle and high schools jumped from 6.8% to 13.7%—a greater than 100% increase.4
HUMAN Healthy Vending CEO and Co-Founder Sean Kelly asserts: "Providing exclusively healthier options in vending machines is not only a responsible business practice, but a lucrative one."3
Delicious Matters as Much as Nutritious
While there are plenty of stats to support the good food, good business argument, the fact remains that the less tasty and satisfying the offerings, the less likely kids will be receptive to them, which can result in waste and lost sales.
As The New York Times reported, to counter the tendency for kids to reject healthy food that isn't appetizing enough, a trend toward fresher food and student engagement has developed among school foodservice providers.5 Among the innovations are vegetable-rich stir-fry stations where meals are made to order, spice bars to liven up low-salt food, and replacing processed foods with meals made from scratch in full on-site kitchens.
Another trend worth exploring may be the popularity of breakfast bowls, which are highly versatile and lend themselves easily to healthy options. As major chains use them to expand the morning meal and deliver more value and convenience,6 you may want to include them as part of a healthy on-the-go menu for hungry students who need to fuel up on their way to class. The dazzling array of breakfast bowls in market range from thick smoothies and fruit to egg whites and turkey sausage to grits and vegetables.
Why not educate us on your plans to take advantage of the back-to-school season? Share your thoughts below.
1 Elisabeth Hulette, "School cafeterias offer healthier food options," The Virginian-Pilot, Oct. 28, , http://pilotonline.com/news/local/education/school-cafeterias-offer-healthier-food-options/article_3910698d-00d6-5035-8088-7f721e25890d.html
2 National Association of College & University Food Services (NACUFS) website, https://www.nacufs.org/regions-southern/regional-conference5/speakers2
3 Center for Science in the Public Interest, "Why Offer Healthy Options?" Nov. 12, 2014, https://cspinet.org/images/healthier-options-fact-sheet.pdf
4 The Food Trust, "Building and Implementing Healthy Food Services," September 2013, http://thefoodtrust.org/uploads/media_items/healthyfoodservices.original.pdf
5 Murphy, Kate, "Why Students Hate School Lunches," The New York Times, Sept. 26,2015, http://www.nytimes.com/2015/09/27/sunday-review/why-students-hate-school-lunches.html
6 Cobe, Patricia, "Breakfast Bowls Allow Operators to Expand the Morning Meal," Restaurant Business, May 17, 2016, http://www.restaurantbusinessonline.com/menu/food-trends/breakfast-bowls-allow-operators-expand-morning-meal