Posted in Millennials on August 28, 2018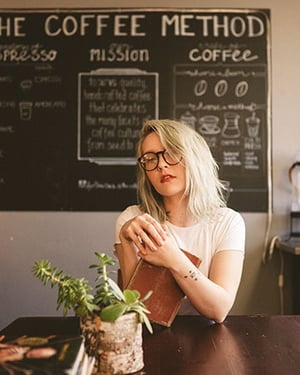 Millennials are serving foodservice operators a feast of opportunities. In tune with technology, with a hunger for eating out and takeout, they're at the forefront of the food revolution, driving such foodservice trends as farm-to-table and fast casual, according to Forbes.1
The millennial feeding frenzy has reached fever pitch, helping to drive a generational shift that has sent the percentage of consumers who dine out soaring from 25.9% in 1970 to a 43.5% in 2017.1 The trend took hold as more women entered the workforce and busy lifestyles made eating out a convenient option, with a cost differential often perceived to be negligible compared to cooking at home.1
At the heart of this revolution is the seemingly insatiable dual appetite of millennials for food and beverage options that fuse value prices with lifestyle values that emphasize convenience, better-for-you nutritional content, and ethical and sustainable business practices. Fast causal restaurant operations have fed on this trend, stepping up to the plate with the quality, availability and variety for which millennials yearn and biting deep into fast food market share.1
Well Done: Leveraging the Wellness Trend to Cook Up Sales
The wellness foodservice trend, with its shift toward fresh organic fare, reflects a pivotal millennial value, and foodservice operators are leveraging it to help give sales a shot in the arm. Fifty-two percent of organic consumers surveyed are millennials, and the same percentage eats more vegetables than older survey participants.1
The perils of obesity tend to weigh heavily on millennials, who grew up at a time when being overweight was a widespread problem. Weight and well-being consciousness compels them to make informed decisions on food purchases, resulting in 40% of millennials surveyed opting for a plant-based diet.1
Millennial demand for wellness-oriented options has helped drive development of salad varieties at fast food chains. To stay competitive with fast casuals, major fast food players are also enhancing their menus with meals that reflect millennial demand for premium quality and variety. McDonald's signature crafted recipes, for example, cater to the millennial taste for eclectic flavor experiences and customization.
To-Go Trends and Deal-Driven Traffic Deliver Value
The meteoric rise of the $1.5 billion meal-kit industry2 underscores the millennial need for ready-made meal alternatives and a shifting definition of value that stresses lifestyle. Premium food options with fresh ingredients and easy-to-follow recipes are an appealing convenience for time-strapped millennials who don't want to compromise their values of high-caliber meal solutions.
As a result of this broadening definition of value, Kelly Weikel, director of consumer insights at the foodservice market research firm Technomic, explains: "Operators will increasingly focus on value that is driven by quality, service and convenience to meet rising consumer demand."2
Ryan Krebs, foodservice director for Rutter's Farm Stores, asserts that value is defined differently depending on the generation. "Value to the baby boomer means what is the most economic," he said.2 "Value to the millennial and Gen Z customer means they're willing to pay almost any amount for quality and the experience."2
And yet the power of the deal to drive traffic is accelerating. In 2017, deal-driven visits, which account for 25% of all restaurant traffic, grew for the third consecutive year and rose 2% from the previous year.3 Non-deal visits represent 75% of traffic but dipped one percentage point in the last two years.3
What's more, rather than siphoning off business from the regular menu, value-priced items are helping to boost sales from it. Survey results from the market intelligence agency NPD Group shows that 72% of consumers who ordered off the value menu at McDonald's, Taco Bell and Jack in the Box made regular menu purchases too.4
At Mondelēz International, we are committed to providing product selections that deliver on millennial demand for value and values. Check out our Impact for Growth to learn how we are helping to make a positive impact for people and the planet while nourishing the bottom line.
1 Patel, Deep, "Food Leaders Take Notice: How Millennials Are Changing The Way We Eat," Forbes, Aug. 26, 2017
2 Harvey, Aimee, "How Does Today's Foodservice Consumer Define Value?" CSP, Oct. 2017
3 NPD Group, U.S. Restaurant Chains Look to Value Meals and New Menu Items to Drive Customer Traffic in 2018, Jan. 30, 2018
4 Glazer, Fern, "Quick service puts focus back on value," Nation's Restaurant News, May 1, 2018