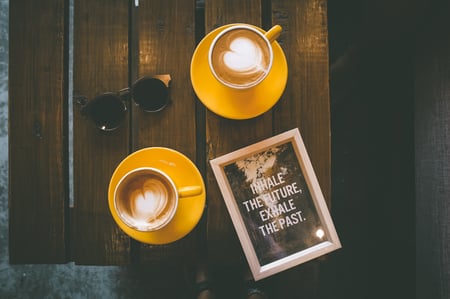 The future of foodservice seems poised to serve up a feast of profits. In the restaurant industry, sales this year are expected to grow 4.3% over the previous year to hit a record high of $799 billion.1 Size matters, and when it comes to market reach and sales volume, the restaurant business is a powerhouse of prodigious proportions, with nearly $1 out of every $2 spent on food allocated to restaurant operations.1
Hudson Riehle, senior vice president of the National Restaurant Association's Research & Knowledge Group, asserts, "The restaurant industry now in the United States is larger than 90% of the world economies."1
Millennial Hunger for Speed and Value Grows
The fact that industry growth has slowed significantly over the past 10 years presents both a challenge and an opportunity. Technological innovations like ordering kiosks may help rejuvenate sales, while video menu boards in quick service restaurants (QSRs) and tablets in table service restaurants make it easy for operators to vary pricing by peak and off-peak hours. What's more, demand remains high, with 42% of consumers surveyed expressing the desire to eat out more often1—an indication that an improving economy could increase patronage.
Price sensitivity is leading more consumers to seek value. Three out of 4 surveyed would eat at a restaurant during discounted off-peak hours, and 42% expressed interest in monthly subscription programs that offer discounts and exclusives.1 Saddled with college debt and modest economic prospects, millennials in particular are interested in discount dining, with over half surveyed willing to subscribe to a restaurant meal plan.1
The Desire for Deals Continues to Drive Delivery
Millennials have been pivotal in driving the success of meal delivery kits like Blue Apron and Plated, with over 60% of survey participants ages 18 to 35 having tried them.2 The recent purchase of Plated by Albertsons for about $200 million3 underscores the foodservice trend of time- and money-saving meal subscription models. It may also signal a shift away from on-premises restaurant traffic as busy millennials opt for home delivery.
That said, consumer spending on food at bars and restaurants now surpasses what shoppers spend on groceries.4 No wonder Kroger has joined the retailers that have branched out into restaurants, including Hy-Vee, Wegmans and H-E-B4­–a list that seems likely to continue to lengthen.
As Darren Tristano, president of the foodservice research firm Technomic, wrote in Forbes: "Often, retailers underestimate the effort needed to shift into prepared foods and restaurant operations."4 But a growing awareness of this shift seems certain to extend this foodservice trend further into the future.
A Five-Course Feast of Opportunities
To help foodservice retailers prepare for the future, global technology and engineering company Emerson partnered with the global market research consultancy Euromonitor on Retail and Foodservice 2025: The Future for Customers, Operators and Facilities. The report identified 5 key trends:5
Digital Shoppers: Three in four American households own a smartphone, and mobile devices account for 47% of digital purchases in the U.S. As these technologies evolve and continue to expedite mobile engagement and transactions, they'll open new opportunities for customer interactions and business development.


Focus on Convenience: With 83% of the U.S. population residing in urban centers and 65% of global consumers surveyed looking to simplify their lives, many consumers are hungry for convenience.

6

Because they tend to have more to do with less time, enabling them to quickly find the items they want will be key to the future success of foodservice operations. Look for delivery apps and subscription models to continue to trend upward.


New Retail Formats: In a quest to adapt to changing consumer needs, store formats will continue to evolve with less square footage and greater emphasis on ease and convenience. Grocery stores will increasingly resemble convenience stores. Midmarket retailers will be in retreat and big-box buildings repurposed as the line between retail and foodservice blurs.
Experiential Retail: As online shopping continues to evolve and attract greater investment, customer experiences will become a vital way for stores to differentiate themselves from the digital shopping environment. Watch for locations with on-site experts, virtual and augmented reality, and "retail-tainment" spreads from the high end to the value sector.
Omnichannel Proficiency: Often misinterpreted as referring only to online marketing channels, omnichannel encompasses seamlessly facilitating sales in any marketing channel, from smart devices to brick-and-mortar retail and foodservice operations. Omnichannel consumers shop more frequently and spend more money than others, so expect the future to be filled with anytime, anywhere, sales and innovations in fulfillment models, expedited customer checkout and loyalty programs.
How do you see the future of foodservice unfolding? is your foodservice or restaurant operation ready to overcome the challenges and make the most of the opportunities? Find out how we can help set the table for success in a rapidly changing industry.
4 Wells, Jeff,
Kroger ventures into comfort food with inaugural restaurant
, (Sept. 15, 2017), retrieved from