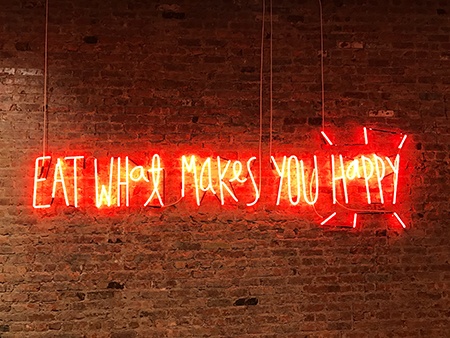 Consumer interest in traditional approaches to diet and nutrition seems to be thinning out. While the focus for many weight-conscious consumers tended to be concentrated almost entirely on calorie intake, attention is shifting to a more holistic approach to wellness-oriented food consumption.
As consumers become increasingly attuned to the nutritional value of the food they consume, meal replacement and modification patterns begin to emerge. An emphasis on premium quality, traceable, trustworthy sourcing, and simple, clean label ingredients is replacing a single-minded focus on low calories. Today's consumers yearn for products that serve a variety of purposes, helping them to manage their weight, optimize their nutrition, and promote overall well-being.
Consumers are becoming more mindful not only of how much they eat, but what foods they choose, upending traditional eating regimens. As a result, quick bites and beverages with better-for-you nutritional profiles are increasingly popular as meal replacements, according to the 2017 Dessert Consumer Trend Report from the foodservice research consultancy Technomic.1 Twenty-eight percent of survey participants cite smoothies as go-to substitutes for traditional meals, followed by fruit (26%).1
U.S. and U.K. survey data from Innova Market Insights, a global market research firm for the foodservice industry, establishes mindful eating as a top trend for 2018.2 Four in ten consumers who participated in the survey are increasingly choosing better-for-you food options; 7 in 10 consider a simple and clear ingredient list important; and 1 in 5 in the United States cite "real" ingredients as the most important factor in their food purchasing decisions.2 The survey also underscores the importance of ethical claims on packaging as key influencers.2
What's more, better-for-you claims have increased market penetration from 42% in 2012 to 49% on 2017, while interest in ethical claims for food and drink new product development has also risen significantly, resulting in a compound annual growth rate of 44% for 2011-2016.2
Lu Ann Williams, direct of innovation for Innova Market Insights, explained the mindfulness foodservice trend in a nutshell: "Today's consumer displays a high level of mindfulness about well-being and the environment. So it is no surprise that consumers are becoming increasingly mindful in their food choices, wanting to know what is in their foods in order to make decisions about health, sustainability and ethical issues."2
Looking ahead to 2018, the report concludes, "The increasingly thoughtful and mindful consumer will continue to catalyze changes in the way that companies produce, package and label their products."2
Innova Market Research data seems to align with the results of a national food trend survey of more than 1,700 dieticians. Conducted in 2016 by the full-service food, health, and wellness public relations agency, Pollock Communications, and the nutrition trade magazine, Today's Dietitian, the survey concerned the shift from a focus on dieting to a growing emphasis on clean and mindful eating. Nearly half of the registered dieticians surveyed predicted that consumers would increasingly choose mindful eating over dieting, and 59% said clean eating would gain momentum as a popular trend, with increased interest in whole foods, including veggies, fruits, ancient grains and green teas, along with plant-based proteins like nuts and seeds.3
A balance between function and flavor may be the recipe for success in the age of mindful eating. "As I've advised clients, with all the food choices that are available, what's the point of eating something without enjoying it?" said Jean Kristeller, PhD, Professor Emeritus of Psychology, Indiana State University. "And given the obesity epidemic, and people tending to eat mindlessly, helping them to tune into the flavor of the food, to grasp the idea of 'quality vs. quantity', and become more aware of how much they are actually eating will help."
Read the full interview with Dr. Kristeller here. To learn about Mondelēz International's commitment to promoting mindful snacking, visit our page dedicated to the subject.
Want to discover how we can help your foodservice operation leverage the mindful eating snack trend? Contact us below for some food for thought that could nourish your bottom line.
1 Technomic, Dessert Consumer Trend Report, 2017, p. 88