Consumer interest in the quality and source of food and beverage ingredients is elevating the profile of wellness-oriented options in the market.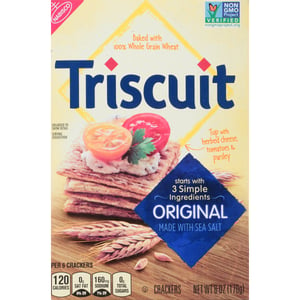 Consumer interest in the quality and source of food and beverage ingredients is elevating the profile of wellness-oriented options in the market.
Survey results from the global technology and media company Morning Consult show the power of better-for-you labeling on product packaging. Among the buzzwords that consumers think make a product "more appealing" are "nutritious" and "a high source of vitamins" (68%), "natural flavors" (66%), "low calorie" (49%) and "organic" (48).1
Given a millennial market hungry for high quality and responsible sourcing, non-GMO labeling feeds the same need. Forty-six percent of consumers say the phrase "non-GMO" on a label makes them more likely to buy a product.1
Diversification-driven food and beverage manufacturers, in sync with consumer interest in options with non-genetically modified ingredients, are increasingly announcing non-GMO status on product labels. "The growing consumer demand for non-GMO foods has led to the manufacturers launching products with non-GMO labeling so as to cater a larger audience," reports the international market research firm Mordor Intelligence.2 "The companies have started to use the non-GMO seal over the products."2
What's more, the coveted millennial market is especially enthusiastic about non-genetically-modified products, according to the food business research firm Datassential, which ranked "non-GMO" as the second most influential inception-level descriptor for millennials, after "humanely raised."3
Higher GMO Awareness Can Lead to a Higher Check Average
Survey data from the Hartman Group, a market research, analysis and consulting provider for the food and beverage industry, determined that consumer awareness of GMOs is on the rise. Ninety-seven percent of survey participants are aware of GMOs—much higher than the number in previous years, which hovered around 50%.4
The better-for-you mindset seems to hanker for food options in the simplest, no-frills forms. "Consumers aspire to eat foods as close to nature as possible," said Helen Lundell, senior consultant at the Hartman Group. "They want foods grown by people on farms ... organic and natural are key concepts that speak to those values."4
No wonder the Non-GMO Project Verified seal seems to be gaining increasingly greater visibility in the marketplace. A nonprofit organization devoted to raising GMO awareness, the Non-GMO Project has become a go-to source for information about and verification of non-genetically-modified products.
According to the Non-GMO Project website, "Our retail partners report that Non-GMO Project Verified products are the fastest dollar growth trend in their stores this year. Annual sales of Non-GMO Project Verified products now exceed $26 billion."5
Among those products that bear the Non-GMO Project Verified seal are Triscuit crackers. Made of wholesome ingredients, TRISCUIT cracker varieties use only oil and seasonings that meet the high standards required to display the seal.
As Kailey Clark, TRISCUIT North America Brand Manager, explained: "It's important to our consumers to know where their food is coming from and how it's made. That's why we brought in the Non-GMO Project, which is the leading independent verifier of non-GMO foods and the only third-party verification system in the U.S. It is the most trusted label among consumers, and we're proud to offer that level of product transparency to Triscuit consumers."6

To learn more about how Triscuit and other brands in the Mondelēz International portfolio can help nourish your bottom line, reach out below or contact us here.