Healthy snacks are definitely in, but that doesn't mean that a large batch of consumers don't favor snacks that fit a sugary flavor profile. According to last year's Packaged Facts report, "Sweet Baked Goods: U.S. Market Trends," while 30% of Americans claimed to limit snacks to healthy options and 45% cited nutritional value as the key factor in their food choices, consumers still like to indulge in their favorite sweet treats, provided they can find more wholesome versions of them.1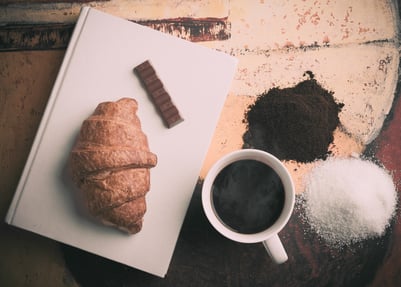 Consumer demand for sweet-tasting treats is feeding big growth for the baked goods market, where sales hit $20 billion in 2014 and are expected to reach $23 billion in 2019.1 Nearly three-quarters of American households consume cookies, making them the decadent delight of choice, with bite-sized varieties growing in popularity among health-conscious consumers who are interested in portion control.1
Millennials Snack Hack: Fudging on Chocolate
While consumer health trends compel foodservice manufacturers and operators to replace treats containing high sodium, sugar and fat with more natural, organic and gluten-free products, there are cases where consumers are willing to fudge on restrictions for favorites like chocolate. A Kansas State University study found that only 14% of millennials (a demographic known for its insistence on organic foods and sustainable business practices) selected chocolate candy from natural, non-GMO, and socially responsible sources.
According to KSU Professor Michael Young, who co-authored the chocolate study with one of the university's graduate students, "for most participants, their choice behavior reflected minimal concern for ethical factors, whereas their public declarations in a focus group suggested otherwise."2 Young concluded that despite their reputation for insisting on high standards of food integrity, millennials may be more flexible with indulgences.3 That said, Young believes millennials are likely to be more concerned about ethics with less-indulgent foods, and concedes that they're more concerned with food origins than older generations that came of age before the socially responsible foodservice trend became mainstream.3
Fast Flavor as Foodservice Trend
Research shows that two-thirds of adults snack between meals, with about 40% replacing an occasional breakfast, lunch or dinner with snacks.1 As the market adapts to health and diet concerns, changing snack trends present opportunities for foodservice operators to help consumers snack smarter with grab-and-go menu innovation meant to minimize calorie count and maximize nutritional value, flavor and convenience.
As millennials give up three square meals in favor of multiple mini meals consisting of snacks, the definition of snacks stretches beyond fruit, nuts, pretzels and candy to include full-on desserts available day and night. That has opened up opportunities for restaurant operations to turn desserts into snackable, on-the-go treats that consumers can enjoy anytime. Nation's Restaurant News profiled a few of the latest dessert trends to give restaurants the sweet taste of success:4
Chocolate-dipped waffle tacos filled with a rotating selection of homemade ice cream
Traditional French macarons in flavors ranging from mango-passion fruit to chocolate raspberry
Classic dessert flavors like Black Forest and chocolate malt turned into mini ice cream sandwiches
Rich custard individually packed in a to-go cup with a spoon and available in a variety of flavors: chocolate, butterscotch, white chocolate, Prosecco-lemon and others
All-you-can-eat Sunday brunch buffets filled with portable pastries, including deep-fried croissant dough balls tossed in powdered sugar, Italian cookies and cake bites
Do you think the industry may be overly concerned with making sure indulgences are healthy and responsibly sourced? Are you appealing to the consumer's sweet tooth while balancing demand for wholesome and sustainable foods? Fill us in below.
1 Schouten, Rebekah, "Health-conscious consumers still seek sweet snacks," Food Business News, Jan. 14, 2016, http://www.foodbusinessnews.net/articles/news_home/Consumer_Trends/2016/01/Healthconscious_consumers_stil.aspx?ID=%7BB86E1CDC-7276-4E5E-849D-C3A5A7C219E0%7D&cck=1
2 Jacques, Stephanie, Chocolate ethics: Millennials say one thing but do another when choosing chocolate, Kansas State University study finds, Kansas State University, Feb. 8, 2016, http://www.k-state.edu/media/newsreleases/feb16/chocochoices2816.html
3 Jacewicz, Natalie, Are Millennials Chocolate Chip-o-Crites? NPR, Jun. 20, 2016, http://www.npr.org/sections/thesalt/2016/06/20/482046529/are-millennials-chocolate-chip-o-crites

4 Glazer, Fern, "Sweet snacks appeal to consumers on the go," Nation's Restaurant News, May 3, 2016, http://nrn.com/dessert-trends/sweet-snacks-appeal-consumers-go