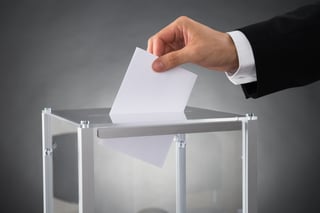 In today's digital world, you can no longer afford to wait days or weeks to answer customer complaints. Empowered and emboldened through social media, customers expect immediate resolution to their concerns.
According to Jay Baer, author of Hug Your Haters: How to Embrace Complaints and Keep Your Customers, this new reality is especially challenging for foodservice professionals. "Responding to complaints is no easy task while serving drinks or food to customers."
So what's an operator to do when dealing with online customer reviews? Baer offers three insights to help you succeed:
Time Is of the Essence. About 74% of people who complain about a restaurant or food product expect a response—and nearly 39% percent of those want a response in 24 hours, says Baer.1 To stay on top of customer complaints, assign a dedicated team member to monitor—and respond to—your social media accounts daily.
Customer Service Is the New Marketing. Personal service is the biggest factor in a complaint—higher in importance than food quality.1 As a result, customer service has become a new form of marketing since so much of it happens in a public forum. "Customer service is now a spectator sport," says Baer. "People are deciding whether or not to come to your restaurant based on how you conduct your business online." All the more reason to have a responsive social media strategy.
No Response IS a Response. "It says 'We don't care about you at all,'" says Baer. That's a dangerous game that risks losing loyalty with your patrons.1
Remember, it's important to respond to positive reviews too. "It makes much more sense to keep customers that you've earned than having to go back and constantly get new ones", Baer says.1
What strategies are you using to handle customer complaints? Share your experiences below.
1 Ruggless, Ron, "Dealing with customer complaints in a digital world," Nation's Restaurant News, May 2, 2016, http://nrn.com/social-media/dealing-customer-complaints-digital-world