Posted in Millennials on October 15, 2019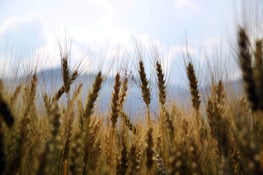 Better-for-you menu innovation may be a great way to boost sales, but better for others is giving operators plenty of food of thought, too. In fact, good will is increasingly good business, according to the market research firm Mintel, which found that 97% of consumers surveyed agree it's important that companies act morally/ethically--a significant jump from 76% a few years earlier.1
The vast majority of survey participants (84%) consider supporting charitable causes a must if companies want their business, and some expressed greater interest in those organizations whose charitable giving reflects beliefs they share.1 Social ethics can also cut into customer loyalty and bite off market share. Half of consumers surveyed say they would switch to a company that supports a cause they believe in--and that percentage rises to 61% of Gen Zers and millennials surveyed.1
Not following the better-for-others foodservice trend can only leave a bad taste in the mouth of today's socially conscious consumers. A corporate commitment to charitable causes has become big business in the land of the free and the home of the philanthropic.
"Americans, particularly younger generations, are more attuned to philanthropic activity and aware of the various roles companies have to play in giving back," explained Mike Gallinari, Travel and Leisure Analyst at Mintel.1 "The vast majority of consumers want to see companies support charitable initiatives, with many caring enough to take it into consideration when they make a purchase."1
Gallinari stressed the crucial importance and competitive advantage of corporate programs devoted to charitable giving and social responsibility.1 "Our research shows consumers want more visible efforts made by brands that already have these initiatives in place as it gives more credence to the idea that the company actually cares about the cause and is not just donating money," Gallinari pointed out.1 To learn about Mondelēz International's positive impact on global societal issues, read Our Progress.
Taking the High Ground for a Higher Check Average
As an emerging market and the generation most likely to gravitate toward socially responsible brands,1 Gen Z is a catalyst for corporate support of charitable causes. Sixty-two percent of Gen Zers (51% overall) find socially responsible companies so appealing, they consider them worth paying higher prices.1
Millennials seem to share Gen Z's expectations when it comes to socially responsive business practices and advocacy. According to Sharon Olson, executive director of the culinary marketing and development company Culinary Visions Panel, the millennial generation "does not want their dining choices to have unintended negative consequences."2
And while the busy lifestyle of millennials may help drive demand for quick and convenient food options, they still expect grab-and-go items to reflect their values. "We found that whether it's rewarding a company's fair-trade labor practices or their zero-waste policies, millennials are the most serious about ethically sourced grab-and-go foods," Olson explained.2
At Mondelēz International, we're committed to social responsibility for the greater good of of our customers and the world. To learn about Mondelēz International's positive impact on global societal issues, read Our Progress.
1 Mintel Press Office, 73% of Americans Consider Companies' Charitable Work When Making a Purchase (Nov. 23, 2018). Retrieved from https://www.mintel.com/press-centre/social-and-lifestyle/givingtuesday-73-of-americans-consider-companies-charitable-work-when-making-a-purchase
2 Fitzpatrick, Tata, "Millennials want ethical snacks—to go," Nation's Restaurant News (March 14, 2019). Retrieved from https://www.nrn.com/consumer-trends/millennials-want-ethical-snacks-go/gallery?slide=1