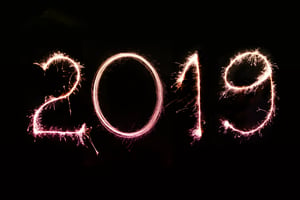 It's that time again, when the industry's foremost research and advisory firms weigh in with a feast of insights into the top trends forecasted for the New Year. As foodservice operators scramble to whip up a recipe for success in an ever-changing and hyper-competitive market, research-driven ideas, information and inspiration become guideposts on the road to greater revenue and better margins.
The factors affecting the industry may be too far-ranging to digest in quick bites. But Technomic and other key purveyors of predictions have identified trends that seem to be emerging at a time when operators have a lot on their plates.
The stakes are high, and so are consumer expectations. As Joe Pawlak, managing director for Technomic's advisory group, explained: "These industry trends are converging at a time of great disruption and opportunity for restaurant chains. From the menu to service amenities, consumer demands are intensifying. From our perspective, companies that invest in meeting these needs are in the best position to reap rewards in 2019."1
Technomic: Taste Travels, Turmeric and Takeout
Among Technomic's top trends is Levantine cuisine. The foodservice market research firm anticipates that specialties from Lebanon, Syria and Turkey will continue to grow in popularity on independent restaurant menus.1 Given the culinary wanderlust of the millennial market, it makes sense that consumer demand will drive innovative applications of the region's wide range of sauces, from pomegranate molassess to tahini to lesser known varieties. Technomic predicts these taste travels will lead to the Balkans by way of Turkey.1
Another trend on Technomic's radar is an emphasis on natural enhancements that make foods more functional and provide wellness benefits.1 Just as whole wheat and high fiber fare have gained popularity, the expectation is that operators will explore innovative applications of other natural enhancements such as turmeric and call them out as wellness-promoting ingredients.
As takeout and delivery continue to drive off-premises business, Technomic predicts that third-party delivery companies like Grubhub and Uber Eats will shift gears and adopt flat-rate subscription models that eliminate delivery fees.
Baum + Whiteman: Delivering Better Margins
International food and restaurant consultants Baum + Whiteman see delivery clearing a path to higher margins for next-generation fast casual in 2019. They point out that for some restaurants, 50% or more of their food is consumed off premises—and that can be a good way to feed the bottom line.
"Just look at the real estate economics: If 50% of its meals could be converted to takeway and delivery, then an 80-seat restaurant would need only 40 seats," Baum + Whiteman explain in their 2019 trend report.2 "At 13 square feet per seat, you're looking at about 1,000 more square feet not to pay rent on. At, say, $75 per square foot, the restaurant's offloading $75,000 in rent onto customers who eat somewhere else … plus saving on air conditioning, cleaning and related operating expenses."2
Whole Foods: Snacks Get Sophisticated
Whole Foods Market predicts snack trends will take a few interesting twists and turns, from soft serve with swirls of artisanal cheese to faux meat snacks (think pork-free rinds and plant-based alternatives to meat snack formats).3 The eco-friendly chain also expects snack staples to get gourmet upgrades and cite recent launches of marshmellow treats and cheese puffs as examples.3
"Snacking across the board will take a turn toward the fancy," Whole Foods explained, "and snacks, as they start to usurp the usual three-meals-a-day routine, are anything but ordinary."3
For our picks of the trends to watch in the New Year, check out our infographic, The Foodservice Fastlane: Top 2019 Trends to Help Turbocharge Your Business. To chat with us about how our leading brands and culinary expertise can help your operation thrive in 2019 and beyond, reach out below.