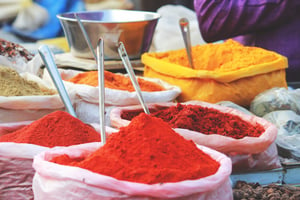 In 2018, the millennial dining market took its appetite for swapping the same-old, same-old for the bold and even bolder, into overdrive.
Hot on the heels of a report from the foodservice research and advisory firm Technomic citing the growing popularity of taste adventures,1 operators found a recipe for success in catering to the culinary wanderlust of young consumers.
High demand seemed to point the way to a higher check average, opening up culinary horizons to globally inspired experimentation and unique pairings. Forty-five percent of consumers surveyed expressed their eagerness for bold flavors, while 42% asserted their expectation that restaurants offer signature flavors that can't be found anywhere else.1
In 2018, Technomic cited fresh data signaling that interest in authentic ethnic fare had risen to such an extent that many consumers surveyed—32% of the 87% that order ethnic food and flavors—were willing to pay more for it.2 Thirty-six percent were interested in trying the new foods and flavors that regional varieties of mainstream ethnic cuisine offer.2
No wonder regional street foods caught on in big way on restaurant menus last year, with The Cheesecake Factory and other major chains that offer international dishes developing a taste for such flavorful fare in their product mix.3
Street Food Feeds Menu Innovation, Kicks Boring Fare to the Curb

According to Mike Kostyo, senior publications manager for the market research firm Datassential, the presence of "street" tacos on U.S. restaurant menus "grew 145% in just the past four years."3 What's more, his research uncovered the word "street," with its connotation of adherence to authentic ethnic recipes, on 13% of casual dining menus and nearly 10% of menus overall.3
Kostyo pointed out the global expansion of flavor experiences into newer frontiers. "For a long time we saw a lot of focus on Asian as well as Latin American concepts," he said, "but now we're seeing more interest in Middle Eastern cuisine with concepts like Shaya, the Israeli restaurant in New Orleans, attracting a lot of attention, and dishes like shakshuka (eggs poached in tomato sauce, served with pita) are growing on menus."3 He cited the astounding 326% growth in shakshuka in a matter of a few years.3
Among the fastest-growing spices on menus were furikake and togarashi—seed blends from Japan that combine heat and texture.3 But Datassential gave gochujang—featured in the Asian Fried Chicken Sandwich at Jack in the Box—kudos as the "fastest-growing global flavor."3
Datassential also cited menu growth of 27% for piri piri, the Portuguese hot chili sauce prevalent in Africa, and 74% for harissa, a North African hot sauce made from chili peppers, paprika and olive oil.3
Keeping It Real: The Right Mix of Authenticity and Innovation
While the appeal of ethnic fare was apparent in 2018, it posed the challenge of striking a balance between authenticity and innovation. "Everyone's definition of authentic is different," said Kelly Weikel, Technomic's director of consumer insights, "so when it comes to ethnic fare, it's vital to clarify the flavor profile and ingredients upfront so consumers aren't surprised or disappointed in their order."2 To ensure ethnic options are inviting rather than intimidating, she recommended operators be forthcoming with information about the flavor and source of each ethnic dish.2
On the other hand, as Chef Hinnerk Von Bargen, culinary educator and author of the book Street Foods, pointed out, all cuisines need some degree of flexibility to evolve. "If you push authenticity too much," he explained, "how could we accept tomatoes in Italian cuisine? There were no tomatoes in Italy or cashews in Chinese cuisine."3
Learn how Mondelēz International's blend of culinary expertise and popular branded ingredients can help your foodservice operation take ethnic fare to flavorful new heights in 2019. Reach out below or use our Contact Us page now.