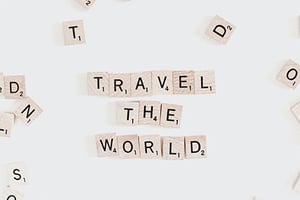 Small world, big sales seems to be the rule of thumb for foodservice operators these days. According to the global information and measurement company Nielsen, consumer appetite for snacking is surging worldwide.1 Last year the snack business hit a sweet spot, serving up $3.4 billion in global growth.1
In fact, while America may be the land of the free and the home of the snack-happy, other regions of the world have pulled ahead in value growth. In 2017, Europe led the pack, with $905.93 million, followed by Asia Pacific at $895.65 million.1 The U.S., where snacking has become so popular 94% of consumers surveyed partake at least once a day,2 landed third in snack sales, racking up $750.56 million.1
As digital technology, travel and immigration expose consumers across the globe to diverse cuisines, it stands to reason that culinary cross-pollination will gain momentum and lead to new and exciting flavor experiences.
Millennial Dining Goes Global
In the U.S., the melting pot continues to be a rich mix of culinary possibilities and cross-currents, cooking up growing interest in ethnic fare that reflects the country's changing demographics.3 Survey data from the foodservice market research firm Technomic shows that 66% of participants eat ethnic fare at least once a month, with Asians, Hispanics and the multicultural millennial generation having the highest rates of consumption.3 Technomic expects this trend to continue as the population becomes increasingly diverse.
Interest in menu innovation infused with international inspirations is growing, especially among young consumers, who tend to hunger for experimentation.4 Fifty-four percent of Gen Z and 52% of millennial survey participants report being more interested in ethnic flavors than they were a year prior.4
Euromonitor International identified "Global Exoticism" as one of the key food trends for 2018.5 The global market research company projects that rising Muslim immigration will lead to an uptick of Syrian and other Middle Eastern–inspired flavors, as well as Halal food.5 Technomic survey results seem to support this projection, with 27% of consumers surveyed expressing interest in Middle Eastern food.6
Baum + Whiteman has named Philippine cuisine as one of the top food and beverage trends in restaurant and hotel dining for 2018.7 The international food and restaurant consultants report that Google searches for Filipino foods have doubled since 2012.7 As Filipino populations swell in key markets like the Bay Area, Los Angeles, New York and Florida, "food writers are taking notice of dishes that are fragrant, spicy and acidically bracing, using vinegar or citrus juices."7 Technomic data validates this trend as well, with 35% of younger consumers surveyed agreeing that Filipino food is highly appealing.8
Also among Baum + Whiteman's top trends for 2018 are Indian fast-casual street food and upscale Korean restaurants.7 This aligns with Technomic survey results for Asian flavors—30% enjoy Korean flavors and 29% like Indian.9
Our eclectic mix of branded snacks and insights into global market trends can help your foodservice operation generate a higher check average among millennial snack enthusiasts hungry for internationally inspired flavor profiles. To learn more, leave us a message below or explore the exclusive content in our Snack & Dessert Solutions now.
1 Nielsen, Booming Snack Sales Highlight A Growth Opportunity In Emerging Markets, March 12, 2018.
2 Fromm, Jeff, "What Brands Need To Know About Modern Millennial Snack Culture," Forbes, Feb. 8, 2017.
3 Technomic, Flavor Consumer Trend Report (2017), p. 117.
4 Technomic, p. 119.
5 Hoşafçı, Pınar, 8 Food Trends for 2018, Euromonitor International, Mar. 16, 2018.
6 Technomic, p. 126.
7 Baum + Whiteman, 11 Hottest Food & Beverage Trends In Restaurant & Hotel Dining For 2018.
8 Technomic, p. 23.
9 Technomic, p. 123.