With all the challenges on their plate, foodservice operators find being forced to eat the high cost of food waste one of the most pressing. The 2015 Restaurant Industry Forecast from the National Restaurant Association (NRA) found that about seven in ten restauranteurs consider food waste critical enough to warrant closer monitoring and increase tracking.1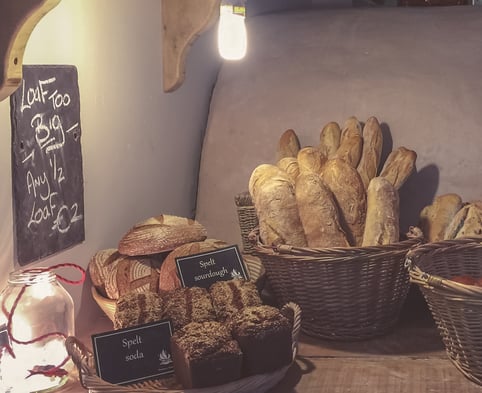 According to NRA research, 27% of operators considered food cost their top challenge.2 While that figure has fallen slightly due to a brighter commodities picture, even the most profitable restaurant must contend with food waste as a drain on revenue. Since only one in every ten pounds of food makes it onto a plate, this waste can be a significant blow to the bottom line,3 even when food costs are favorable. As millions of pounds of wasted food pile up in landfills and drag profit margins down, controlling waste becomes as critical to long-range profitability as to environmental sustainability.
Even as menu innovation claims its rightful place as a top-of-mind action item, restaurant operations are sharpening their focus on menu economics. No wonder that waste management ranked among the top foodservice trends for 2016, according to the NRA's annual "What's Hot" chefs' survey.4 As labor, healthcare and insurance costs rise, it becomes especially essential to reduce waste as effectively as possible to keep food costs manageable and control operating expenses. Failing to do so can force operators to cut back on menu items and staff to prop up profits.
From Down in the Dumps to the High Road
Sustainability is much more than a way to score points with environmentally-minded millennials. Better waste management is not only good for the environment but a boost to the bottom line -- a way to show integrity while increasing profitability. As Hudson Riehle, senior vice president of research for the NRA, said: "The less waste generated as restaurateurs prepare, cook and serve food, the more costs can be controlled. Cutting food waste can also help restaurateurs attract and maintain loyalty among customers interested in sustainability."1
Laura Abshire, the NRA's director of sustainability, says that among the many practical, dollars-and-cents benefits of waste reduction, foodservice operators should be aware of the humanitarian benefit of donating excess food to feed the hungry. She explains that "they can also participate in food donation programs, which help feed people in their communities, and they're eligible for tax credits, and then finally they're helping protect the environment."5
While many restaurant owners may be under the false impression that they're prohibited from making food donations, the fact is they nay have some protection under the federal government's Good Samaritan Food Donation Act. Like sustainable business practices, food donation not only reduces waste but validates foodservice establishments as ethical, socially conscious, and worthy of loyal patronage. Sometimes the high road can lead to a higher check average.
Five Practical Steps to Help Reduce Food Waste
While it's a no-brainer that wasted food is wasted money, many foodservice operators are at a loss to prevent it. Zero-waste restaurant operations may be the unicorns that will always elude us, but Andrew Shakman, CEO of LeanPath, a provider of automated food waste monitoring systems, has identified a few simple guidelines that could help slash waste and costs.4
Measure and track: A good jumping off point for waste reduction is measuring and tracking which foods are discarded and determining the reasons for the excess. Learning which items are trashed and why, whether due to wasteful preparation, cooking errors, excess food purchases, or any other reason, helps pinpoint and correct problems. As Shakman said, "measurement brings awareness and drives change."4
Avoid overproducing: An all-too-common culprit of waste is simply purchasing and preparing too much food. Review your forecasting to better anticipate demand so you don't wind up overproducing. Make sure your inventory reflects your sales patterns and keep in mind factors like the weather and the day of the week. Keep track of the conditions and circumstances under which menu items sell better and plan accordingly. By aligning your inventory with your input and producing according to plan, you can avoid waste and control costs.
Maximize food use prior to expiration. To mitigate the risk of having food expire before you can use it, try cooking in smaller batches rather than producing too much just to be "prepared." If you feel have to overproduce to be ready to accommodate an influx of customers, chances are you haven't adequately tracked and planned consumption. Using leftovers in future dishes can also lessen waste, but maintain the emphasis on food safety. Make sure the items haven't already been served and your team is trained to safely store and reuse them.
Stop spoilage. To make sure ingredients don't spoil before you have a chance to use them, train staff on the first-in, first-out (FIFO) storage method. Also, be sure that your receiving procedures are thorough to ensure items are in top condition when they arrive, and promptly store items to maintain their quality.
Take control of trimming. Evaluate whether your team is trimming too much from meats and produce and whether your trimmings can be used in soups, salads, or other dishes. With a little creativity, your chef may be able to make good use of trimmings that would otherwise wind up in the waste pile. If your menu is set, ask yourself if the cost of precut items makes economic sense when balanced against your actual yield and labor costs.
Think reducing food waste can give you a competitive edge? How much of an impact has food waste had on your business? Feel free to weigh in below.
1 National Restaurant Association, "Cut food waste; cut food costs," Feb. 3, 2015,
http://www.restaurant.org/News-Research/News/Sustainability-a-key-ingredient-to-cutting-food-co
2 fsVoice, "11 tips to keep food costs in line," Food Management, March 25, 2016,
http://food-management.com/menu-economics/11-tips-keep-food-costs-line
3 Cranisky, Drew, "Ten Simple Ways to Reduce Food Waste in Your Restaurant," Freshtemp, Nov. 23, 2015,
http://www.freshtemp.com/blog/ten-simple-ways-to-reduce-food-waste-in-your-restaurant
4 Club & Resort Business, "Tracking Food Waste Can Boost Profitability," March 1, 2016,
http://clubandresortbusiness.com/2016/03/01/measuring-food-waste-can-bolster-your-bottom-line-wip/
5 O'Brien, Jan, "Food Waste Reduction Alliance: Educating restaurants on how to reduce food," Yale Climate Connections, May 31, 2016,
http://www.yaleclimateconnections.org/2016/05/educating-restaurants-how-to-reduce-food-waste/