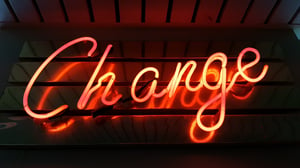 Given the industry's rapid pace of change and its pressure-cooker competitive landscape, foodservice operations seem to constantly experiment with recipes for success that may or may not pan out. Now major chains are strategizing ways to leverage technological breakthroughs with minimal risk and maximum return on investment.
To accommodate the market's insatiable appetite for a quick and convenient customer experience, Wendy's is ramping up its speed of service and order processing. Hot on the heels of a second-quarter1.4% increase in North American same-store sales, a test of 400 self-service kiosks yielded slightly higher checks and lower labor costs.1
The burger chain has been beefing up its operational efficiencies in other ways too. According to Todd Penegor, Wendy's president and CEO: "On the speed front, a combination of training and credit-card processing improvements is paying off and the entire system has rallied around the benefits ... the increased throughput can provide."1
Training completed in the first quarter and staffing increases for peak dayparts had a positive impact on the second quarter.1 The improvements in speed of service and throughput reverse last year's lackluster performance and align more closely with customer expectations, Penegor explained.1 He also cited software improvements to expedite credit-card processing.1`
Putting Employee Retention Center of Plate
Retaining qualified staff is essential for a robust bottom line, and Burger King is taking action to reduce turnover with DailyPay, a third-party payment company that enables hourly employees to instantly access their earnings for a small transfer fee. Forty-eight percent of the employees of TOMS King, which owns and operates nearly 140 Burger King restaurants across Illinois, Ohio, North Carolina, Pennsylvania and Virginia, are using DailyPay.2
"Cash flow is a big deal for employees who work in this business," said Kimberly Ervin, TOMS King's executive vice president of human resources.2 "Turnover in this business is extremely high. We're hoping that [DailyPay] will help change that."2
Taco Bell and Boston Market operators also use DailyPay, which is gaining a reputation as an effective recruitment and retention tool for millennial and Gen Z workers who tend to expect on-demand services.2
A Super-Sized Digital Strategy
McDonald's has been busy implementing a far-ranging digital strategy that includes self-service kiosks at hundreds of remodeled restaurants, delivery through Uber Eats and a drone meal-drop pilot program launched in San Diego in partnership with Uber Technologies Inc.3
Now the burger behemoth is testing robotic cooks and Alexa-esque voice ordering at select stores across America to increase speed of service and free up employees to focus on serving customers better. Described by the chain as "advanced kitchen equipment," the robot-like machines toss chicken, fish and fries into vats of oil.3 The drive-thru voice-activated ordering technology is designed to process requests with Alexa-like ease and accuracy.
The company explained the strategy in a statement: "We are exploring restaurant innovations to evolve the way food is ordered, cooked and served. … The innovations are focused on simplification, providing restaurant employees with more time to focus on the hospitality experience our customers seek."3
At Mondelēz International Foodservice, we have the trusted brands to help your foodservice operation develop a successful growth strategy. Reach out below to learn more about customized solutions for your business.
1 Ruggless, Ron, "Wendy's fires up speed of service, throughput," Nation's Restaurant News, Aug. 7, 2019
2 Luna, Nancy, "Tech Tracker: Sprinkles, Burger King add instant pay perk for employees'" Nation's Restaurant News, Aug. 7, 2019
3 Luna, Nancy, "Don't call it robots. McDonald's tests 'advanced kitchen equipment,'" Nation's Restaurant News, June 21, 2019
Photo Options
https://unsplash.com/photos/mG28olYFgHI