Posted in Vending on May 15, 2023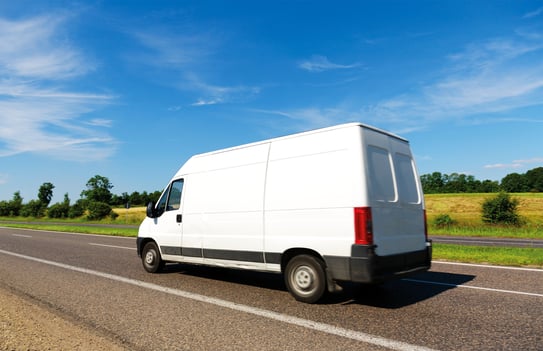 ID 19022826 © Maria Wachala | Dreamstime.com
The Route Driver of the Year award, presented by Mondelēz International and Automatic Merchandiser, spotlights hardworking route professionals – the driving force behind the vending, micro market and office coffee service industry.
While the 2022 Route Driver of the Year has been recently announced, any driver who is nominated will feel the warmth of recognition from their employer.
The Importance of Route Drivers
Jon Fishman, who spent four decades in the industry with Foodcraft and Gourmet Coffee Service in Los Angeles, said he is always impressed with the stories associated with route drivers. "They are so dedicated and totally focused on the customer's needs," he said. "We learned early on at Gourmet that our route drivers had the potential to set us apart from the competition. Route drivers do not get enough recognition."
Lance Deagon is VP of client relations at First Class Vending and Coffee in Los Angeles. Like so many convenience services industry executives, he started out as a route driver 25 years ago. Deagon is pleased to see that the Route Driver of the Year award has been established to provide industry-wide recognition. "I think that many people underestimate the importance of having route drivers who can consistently satisfy clients," Deagon said.
More Challenging Than Ever
Deagan noted that the newest challenge for route drivers is product management due to constantly fluctuating office populations, but there are plenty of everyday hurdles that are just part of the job. "As a former route driver and route supervisor, I know what the job involves. We have an excellent crew at First Class, but the challenges faced by route drivers have not changed over the years. They deal with traffic, weather, downtown parking, building security, loading docks – and that is all before they reach the location to do their job. After all the logistical challenges, they need to greet the client with a smile on their face. Their performance can make or break a company, certainly client relationships, so they deserve all the recognition we can give them," he added.
Fishman believes that being a route driver is a more important and more challenging job than ever. "Route drivers are not the same as delivery drivers, especially today," he said. "A good route driver is a salesperson, an ambassador for their company, and a resource for the client. I think it is great that the industry has an award to recognize the best drivers in the business."
What Makes a Great Route Driver
Mark Stein, president of Mark Vend Company in the Chicago area, believes that with quality route drivers so hard to find, recognition, whether it be industry wide or within an organization, is critical. "The defining characteristics of great route drivers include attention to detail, strong executive function and motivation — the willingness to work hard," said Stein. "We are fortunate to have an excellent team of drivers who take pride in their work and understand what it takes to keep our clients happy. We certainly take time to recognize the fine job that they do, because without great drivers, it is impossible to succeed in this business."
Don Rasabout, the 2022 Route Driver of the Year award winner, along with the two runners-up, certainly possess the defining characteristics of a successful route driver. In the article featuring the award winner and runners-up, Automatic Merchandiser contributing editor Nick Montano wrote that Rosabout's clients call him "the coolest guy," while his employees call him a "warrior," for dealing with brutal traffic conditions, challenging locations, and often, ice and snow.
Rosabout is a route driver for Evergreen Refreshments' Tukwila, Washington, branch. The company has a celebrated history as a leading full-line vending and breakroom refreshments provider, founded more than 40 years ago by industry pioneer Jim Brinton, who launched Avanti Markets, which became a leading micro market technology company.
"Don is an amazing driver who brings positive energy to the office, his fellow drivers and our customers," Kimberly Graves, Evergreen's purchasing manager, told Montano in the article. "Don has built a rapport with his accounts where customers see him as a friend. During a recent ride-along with Don, I observed that almost every account praised him. Customers greet him by name. He's able to chat with them but doesn't miss a beat filling and maintaining his markets."

Rosabout believes that strong communication skills are important, advising other drivers to be alert, listen and engage with customers. For drivers like Rosabout, it's all in a day's work, maintaining a positive attitude despite the driving, the traffic, the weather and the ongoing surprises that are all part of being a route driver.
Automatic Merchandiser also recognized the 2022 Route Driver of the Year runners-up for their hard work as well: Matt Rhoda with Bernick's and Matthew Schram with Crave Fresh Markets.
Nomination Goes a Long Way
Fishman said he wished the Route Driver of the Year award was around when he was a partner at Gourmet Coffee Service. "While we always went out of our way to thank and reward our drivers for a job well done, being able to nominate a driver for Route Driver of the Year sends quite a message," noted Fishman. "It tells the driver that he or she is valued and appreciated – among the best in the business. Operators should keep that in mind and submit a nomination for next year's award."

To nominate a driver for the 2023 Route Driver of the Year award, click here to access the survey form and for official rules. The grand prize is a trip to the NAMA Show 2024. The winners and two runners-up will be featured in 2024 in Automatic Merchandiser.